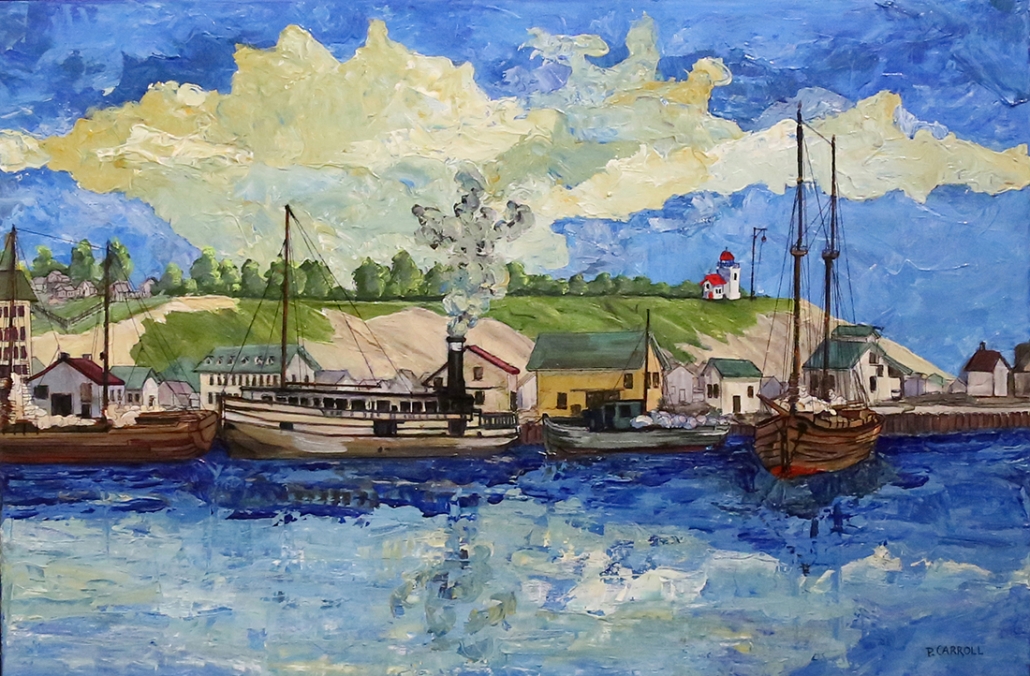 Huron County Art Show and Sale
October 22 – December 17
Theme:  My Canada
Enjoy the work of local artists as they share their views of Huron County through their works of art.
2017 Artwork selected to remain permanently in the Huron County Art Bank includes:
Goderich Harbour Shortly After Confederation – Paul Carroll
Endurance – Judy Barker
Hot Off the Press
November 21, 2017 to March 31, 2018
Read and discover strange and notable articles from our rural newspapers from the 1840s to the present.  The history of Huron County's printing and journalism touches upon the personal, social, cultural and political history of the county's residents.
Community Curators
We invite members of the community to become Museum Curators!
Our Community Curators have each selected one item from our collection to use in a mini-exhibit that they carefully craft themselves!
Come back frequently to see these unique mini-exhibits as they are constantly changing and evolving!