Behind the Bars: Live Virtual Q & A for Historic Places Day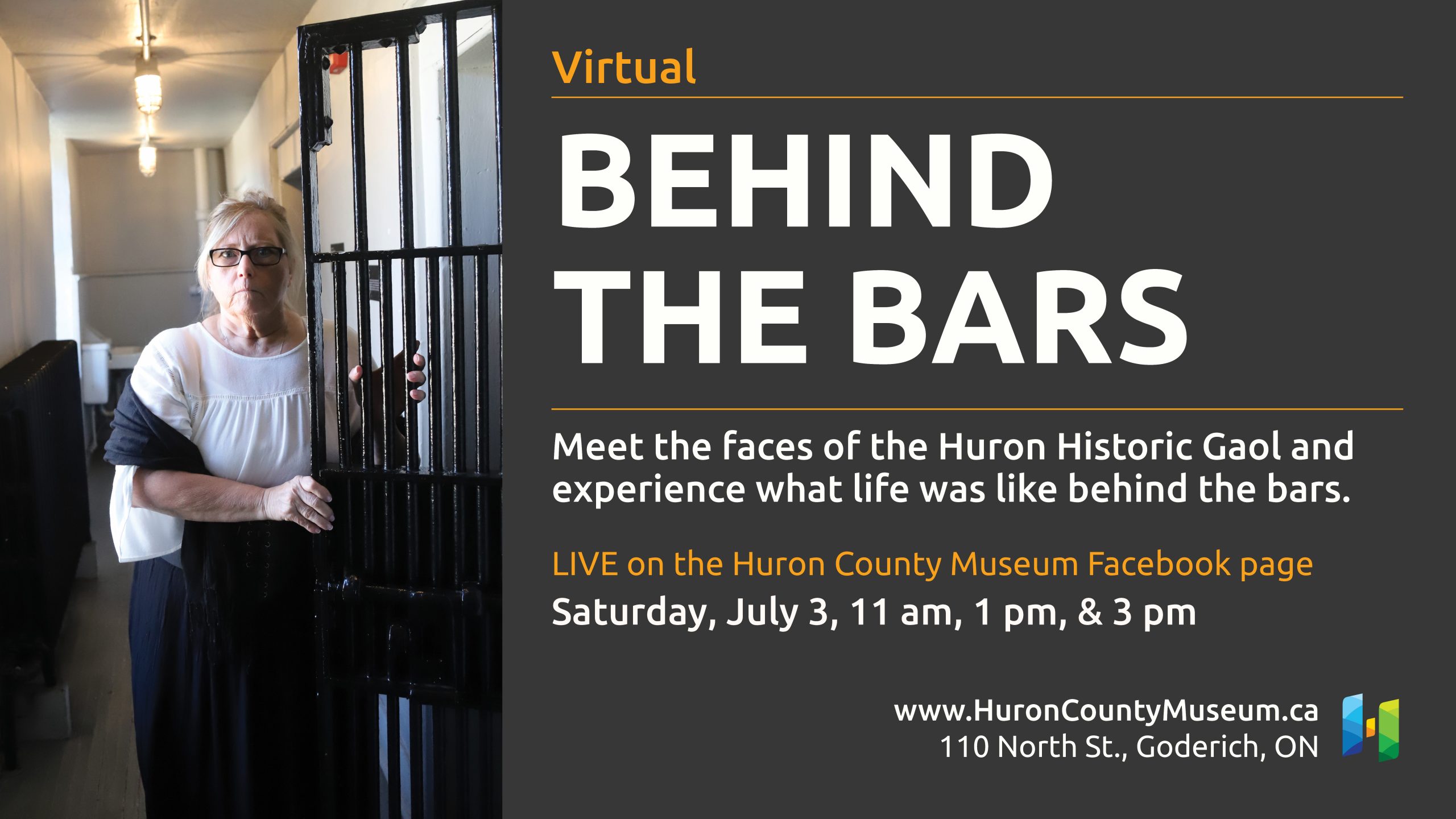 Meet the faces of the Huron Historic Gaol and experience what life was like Behind the Bars in this virtual Facebook Live Q & A event.
In celebration of National Historic Places Days, we invite you to hear the stories from three different prisoners who were inmates at the Gaol between 1841 and 1911. Visit the Huron County Museum's Facebook page at 11 a.m., 1 p.m., and 3 p.m. to hear from three different prisoners and to ask them questions about their time at the Huron Gaol. Submit your questions beforehand through email or ask them live!
Also celebrate the launch of the National Trust's annual selfie contest! You could win $1,000 for yourself as well as $1,000 for the Museum and Gaol. The contest runs  for a selfie at the museum or gaol! For full contest details, visit: https://historicplacesdays.ca/contests-selfie/
Related Events