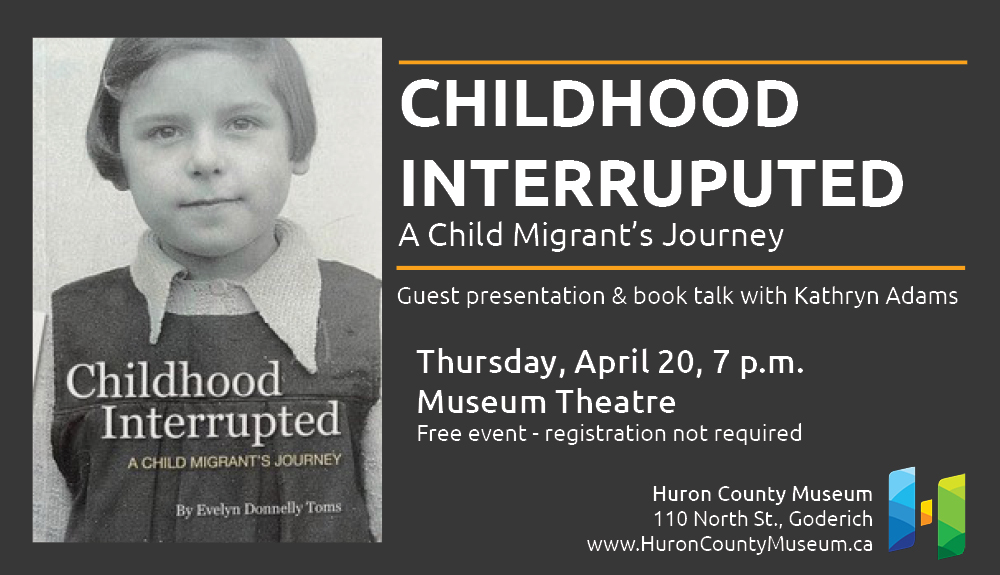 Join us Thursday, April 20, as we welcome guest speaker Kathryn Adams for a discussion of the book Childhood Interrupted, which tells the child migrant story of her mother, Evelyn Donnelly Toms.
The book details the bravery and tenacity Evelyn exhibited to avoid her future as a domestic servant. Her migration from England to Canada in 1945 is what would become the heart of a touching memoir about overcoming adversity and making the best of a bad situation (With a little bit of luck thrown in).
Books are available at Finchers in Goderich, Amazon.ca, and at the Huron County Library.
This is a free event with no registration required. Donations welcome.