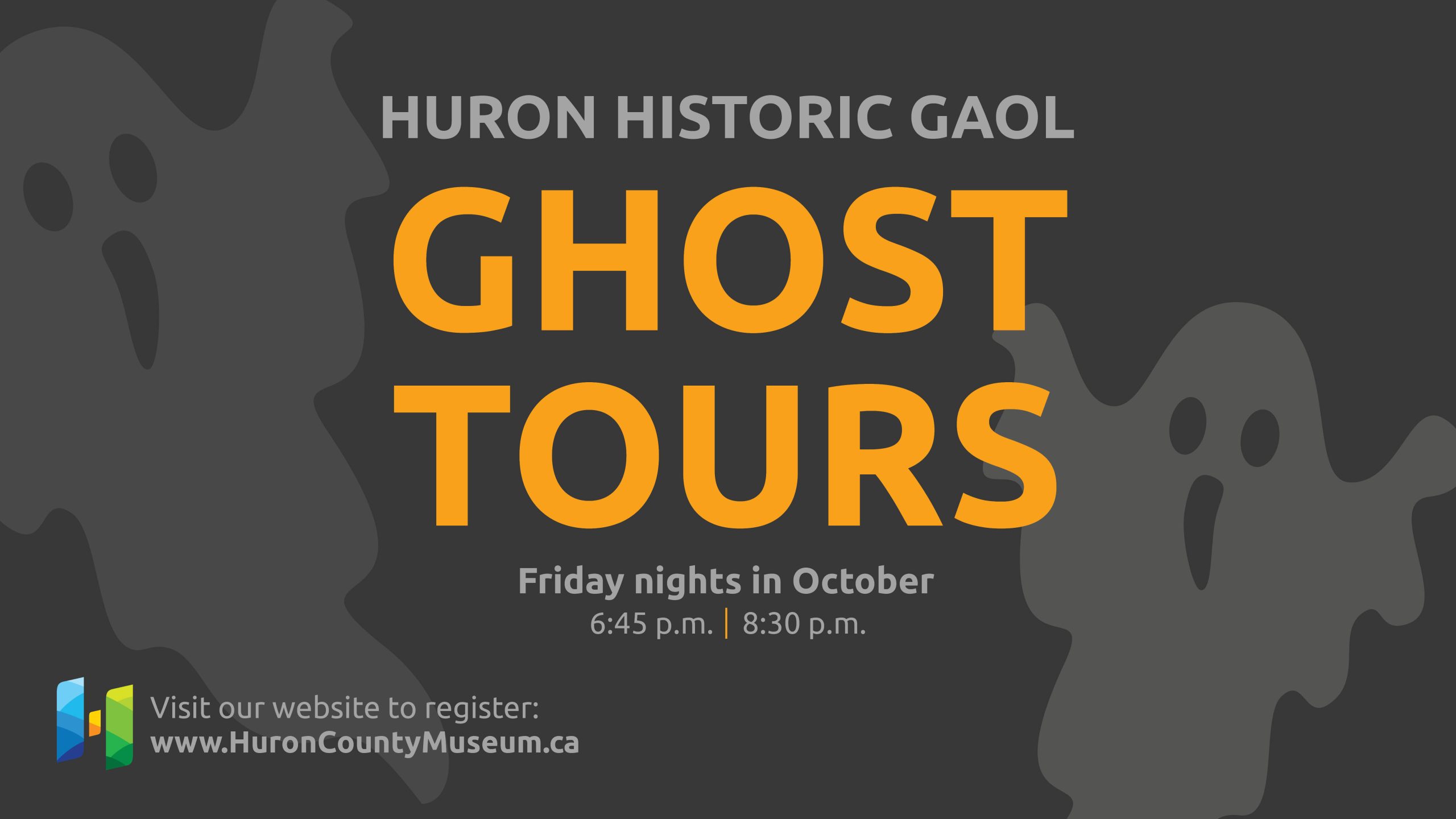 Is the Huron Historic Gaol haunted? Decide for yourself at this year's Ghost Tours running Friday evenings through October!
Guided tours will shine a flashlight into the dark corners of local history. Staff share the stories of the prisoners and staff who died inside the gaol's walls, as well as the circumstances that landed criminals, vagrants and 'lunatics' behind bars. Hear about local true crime and alleged ghost encounters, and what happened to inmates after death. Includes free exploration at the end of the tour and the opportunity to use the gaol's spirit board. Explore over 100 years of Huron County history with some of the tragic and sometimes strange tales of the men, women and children who lived and died at this national historic site.
Book tickets early, as spots on these guided tours are very limited due to space restrictions! Recommended for ages 12 and up at parents' discretion. Subject matter may not be appropriate for all ages.
Tickets are $7+HST for students and museum members or $11+HST for regular admission. Tickets available online: https://www.eventbrite.ca/e/huron-historic-gaol-ghost-tours-2022-tickets-411545933967