Lonely No More Storytelling Club: Ghost Stories
October 28, 2021 @ 7:00 pm

-

8:00 pm

FREE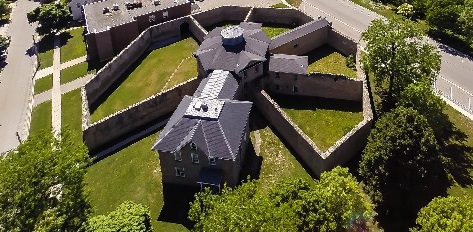 The Curator of Engagement & Dialogue will be guesting at the Oct. 28th Lonely No More Program's Storytelling Club to share stories of inmates that lived and died at the Huron Historic Gaol.
More info: Storytelling Club Tickets | Eventbrite
The Lonely No More Program is excited to announce the launch of our new monthly Storytelling Club. This Club is open to all community members interested in listening, learning and trying the art of storytelling.
​This monthly hour of entertainment and friendship will provide us the virtual space to share our community stories through the power of storytelling, to stay connected with our community throughout the fall and winter months and enjoy lively discussion with our neighbours.
To help us find our own voice and be empowered to share our own stories, we will feature live storytelling, prerecorded tales and opportunities to engage with each other.
The goal of this Club will be to:
listen to the art of storytelling through hearing professional storytellers share their tales
learn the art of storytelling through writing workshops that will be held early next year
try the art of storytelling by sharing your stories this spring
This will be hosted remotely and several accessibility options are available (e.g., joining via phone, via Zoom, closed captioning etc.). To learn more please call 519 292 6862 or visit our website at www.gatewayruralhealth.ca/lonely-no-more
Related Events