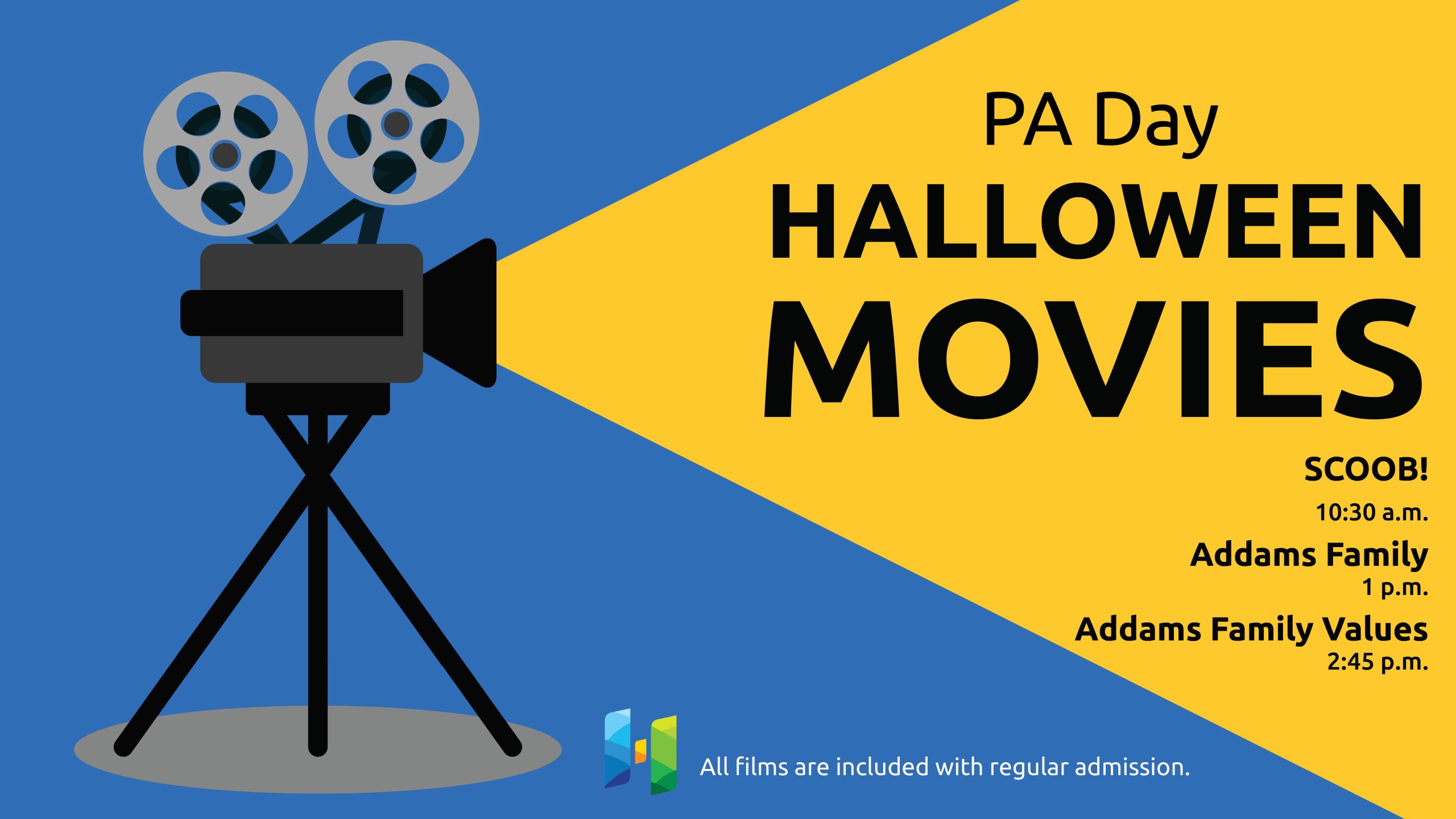 Regular admission  (free with your museum membership or Huron County Library card) includes your visit to the exhibits, movie screenings and Halloween-themed drop-in scavenger hunt and craft this PA Day!
Join us in the theatre for relaxed, family-friendly screenings in the museum's theatre throughout the day! Please open and consume outside snacks in the theatre only.  Please visit another time if you are not feeling well.
Family Movie Screenings 
10:30 am: SCOOB (2020)  SCOOB! – Official Teaser Trailer – YouTube
1:00 pm: Addams Family (1991) THE ADDAMS FAMILY | Official Trailer | Paramount Movies – YouTube  (rated PG)
2:45 pm: Addams Family Values (1996) Addams Family Values (1993) Trailer #1 | Movieclips Classic Trailers – YouTube  (rated PG) ACKNOWLEDGEMENT & CONTENT WARNING: This film contains a scene of non-Indigenous characters in Indigenous dress and portraying stereotypes. The context in the film is critical of the Thanksgiving narrative, but written and performed from Settler perspectives. This scene has been reclaimed and used as a longstanding online meme in anti-colonial critiques of Thanksgiving celebrations in North America. It has also been repurposed by First Nation artists, like the Halluci Nation (formerly a Tribe Called Red) in their song Burn Your Village to the Ground. To read more from the perspectives of Indigenous writers on the film's scene, its cultural legacy and its limitations as representation visit here and here.