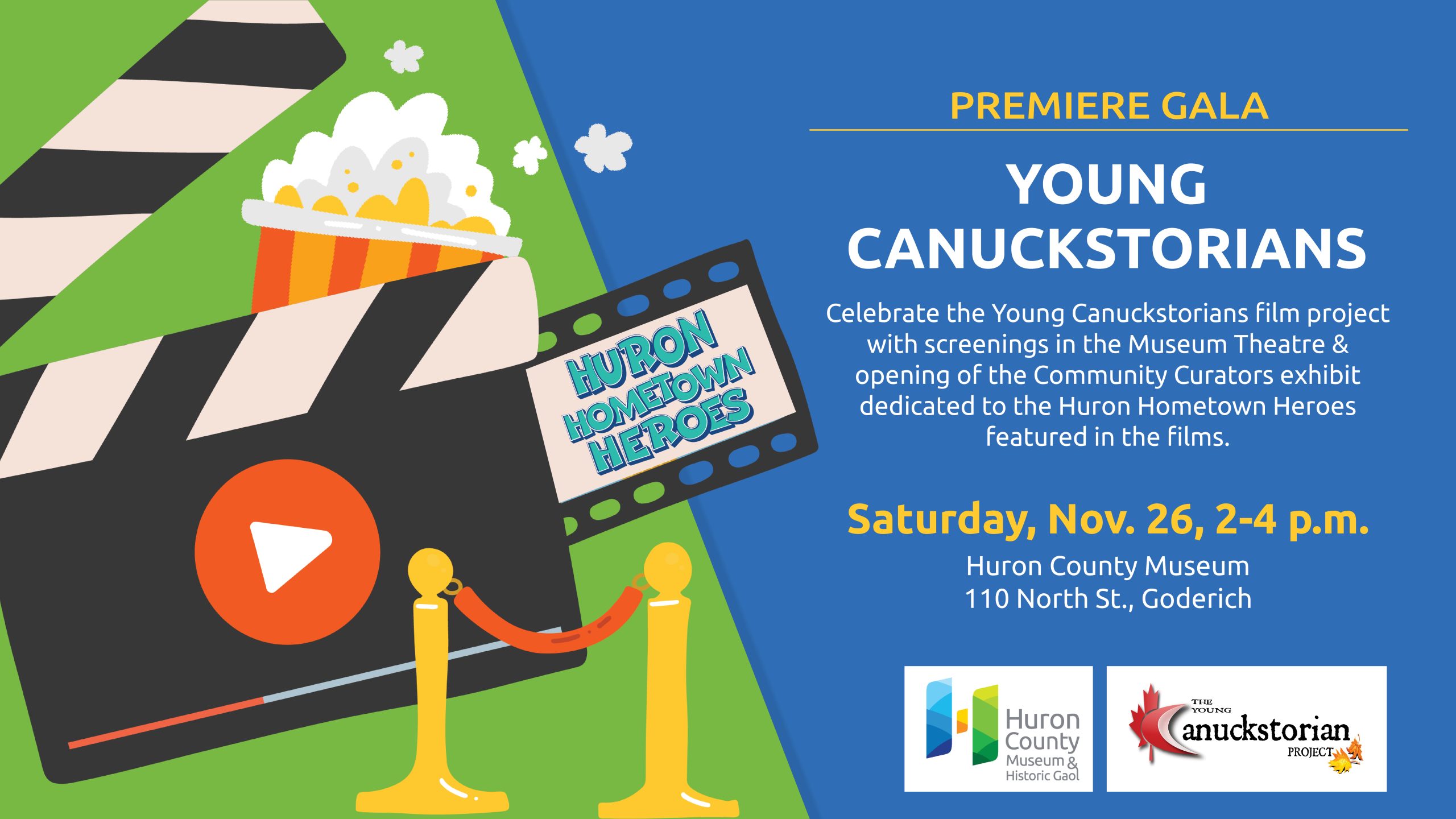 Join us Saturday, Nov. 26, for the premiere gala of the Young Canuckstorians film project! The film series that celebrates notable events and people from Huron County will be shown on the big screen in the Museum Theatre. The afternoon will also celebrate the opening of the Community Curators exhibit dedicated to the Huron Hometown Heroes featured in the films.
2 p.m.: Opening remarks and thank-yous
2:30 p.m.: Film screenings and time to view the exhibit
The Young Canuckstorians films explore Huron County history as told by kids for kids. Students from the Avon Maitland District School Board SOAR class and the 1st Bayfield Guides researched, scripted and recorded the videos in partnership with video producer Mickey Maple.
Thank you to sponsorship partner Bruce Power, and our other sponsors, IODE Maple Leaf Chapter and Liuna Local 1059 for supporting this project.