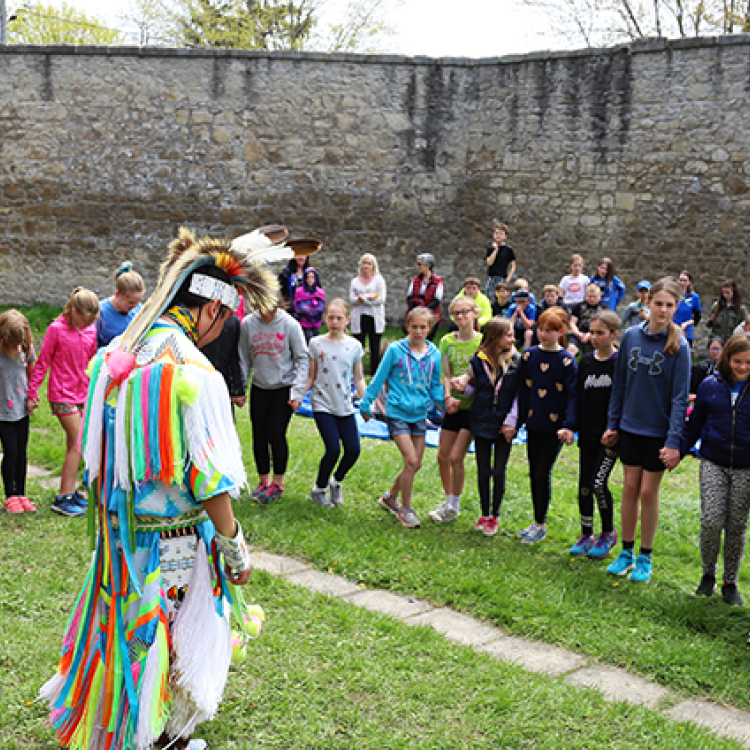 School Programs
The Huron County Museum & Historic Gaol is not offering regular on-site education programs due to current COVID-19 restrictions.
New virtual programs are now available.
Huron County Museum is offering new virtual programming options for teachers who are teaching in-class or remotely. Each program is delivered by our museum staff live to your class via Google Meet, Microsoft Teams, or Zoom, depending on your school's permissions.
Please find information and descriptions below on current virtual programs available. School programs are geared for grades K-12 and are available for schools, youth groups, or groups of any other kind. All educational programs are informative, inquisitive and interactive. We offer a range of choices, all approximately 60 minutes in length, which connect heritage and cultural life in Huron County to the school curriculum.
Programs are available Monday to Friday, year round (unless otherwise stated). Sessions may be scheduled for either morning or afternoon; times are flexible to meet school schedules. Pre-booking is required.
Virtual School Programs:
SALT OF THE EARTH: Explore the history of salt mining in Huron County and why the geography of the region is so unique. Investigate the many uses of salt, how it is produced, and what it is like to work underground in the salt mine, plus make your own scientific predictions with salt experiments! Program includes a live presentation featuring artifacts and photos from our collection, activity sheets, a video on mining, and a Question and Answer period.
Grades: 3-9
Duration: Approximately 60 minutes
HURON HISTORIC GAOL: Details coming soon!
HURON COUNTY AND THE TWO WORLD WARS: Details coming soon!
Virtual Program Fees:
| | |
| --- | --- |
| Elementary Schools | $50.00 flat fee; up to two classes at one time |
| Secondary Schools and Adult Education | $50.00 flat fee; up to two classes at one time |
Programs available: Monday to Friday, morning or afternoon (times flexible)
Duration: Approximately 60 minutes
Booking:
To book your school program, contact the Education and Programming Coordinator by calling 519-524-2686, Monday to Friday, 9:00 AM to 5:00 PM.
At the time of booking be prepared to provide:
Title of program
Preferred date(s) and time(s)
Grade, number of students and staff, and any accessibility requirements or special requests.  
Book your Museum visit early to ensure the date and time you prefer!  Please contact us at any time with questions about our programs, or to make changes to your booking.
Cancellations:
Should there be any changes in the time or date of your booking or the number of students attending, please contact the Museum at 519-524-2686 as soon as possible. Cancellations must be provided 48 hours before booked date(s), failure to do so will result in a cancellation fee.
Accessibility:
Huron County Museum is committed to accessibility for all visitors. To request communication supports and/or accommodations for your virtual field trip, please include this with your booking.