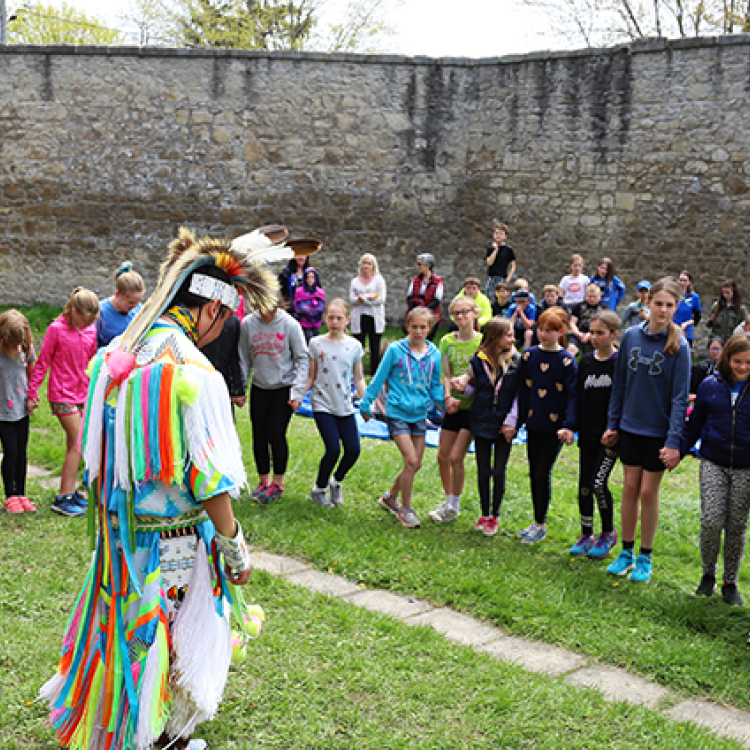 School Programs
The Huron County Museum offers innovative tours and programs in an ideal setting for students to learn about, and truly appreciate the rich history of Huron County.
School programs are geared for grades K-12 and are available for schools, youth groups, girl guide groups, boy scout groups, or groups of any other kind.
All educational programs are informative, inquisitive and interactive. We offer a wide range of choices, all approximately 90 minutes in length, which connect heritage and cultural life in Huron County to the school curriculum.
Programs are available Monday to Friday, year round (unless otherwise stated). Sessions may be scheduled for either morning or afternoon; times are flexible to meet school schedules. Pre-booking is required.
Program Fees:
Elementary Schools
$3.50 (one site), $5.00 (both sites)
Secondary Schools and Adult Education
$3.50 + HST (one site)
$5.00 + HST (both sites)
Minimum Program Fees (for groups under 15)
$50.00 (one site)
$75.00 (both sites)
Secondary Schools and Adult Education add HST
Teachers and adult chaperones are admitted free of charge (maximum of 1 supervising adult for every 5 students). Supervising adults are expected to stay with their group at all times.
Some programs have additional fees; check program descriptions to see where applicable.
Programs available: Monday to Friday, morning or afternoon (times flexible)
Duration: Approximately 90 minutes
Location(s): Huron County Museum OR Huron Historic Gaol
Booking:
To book your school program, contact the Curator of Engagement and Dialogue by calling 519-524-2686, Monday to Friday, 9:00 AM to 5:00 PM.
At the time of booking be prepared to provide:
Title of program
Preferred date(s) and time(s)
Grade, number of students, number of special needs students, number of adult supervisors, and any special requests
Book your Museum visit early to ensure the date and time you prefer!  Please contact us at any time with questions about our programs, or to make changes to your booking.
Cancellations:
Should there be any changes in the time or date of your booking or the number of students attending, please contact the Museum at 519-524-2686 as soon as possible. Cancellations must be provided 48 hours before booked date(s), failure to do so will result in a cancellation fee.
Accessibility:
The Huron County Museum is wheelchair accessible. Only the main floor of the Huron Historic Gaol is wheelchair accessible.