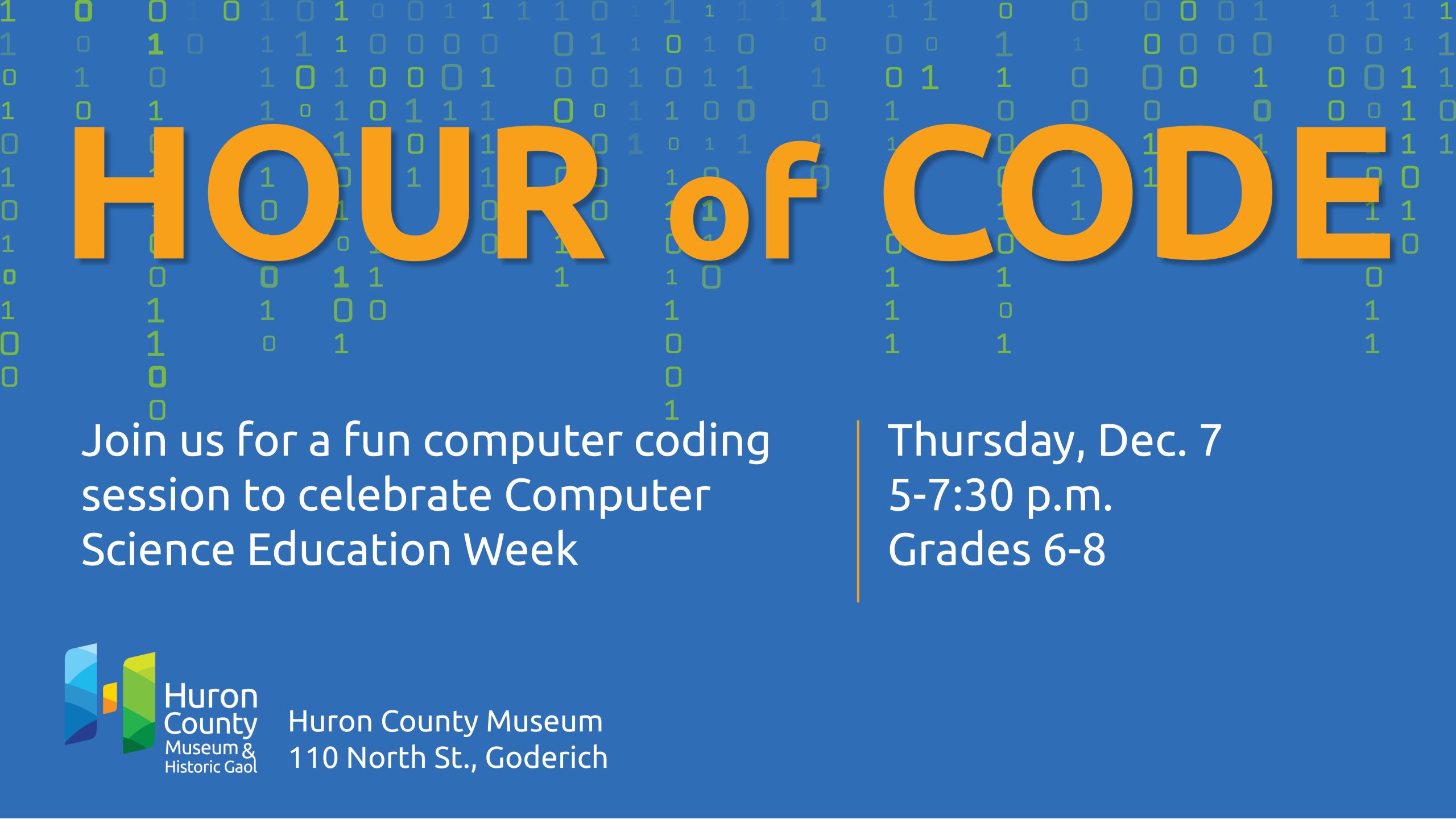 This program has been postponed to the new year. Watch for details soon.
Get ready to create with technology! The Huron County Museum will be providing a fun computer coding session for Grade 6-8 students as part of this year's Computer Science Education Week. This Hour of Code night will be happening on Thursday, Dec. 7 from 5-7:30 p.m. at the Museum.
Students will be responsible for bringing a device (laptop, chromebook, ipad) but we will have some extra devices on hand. Pizza, snacks, and drinks will be provided to participants. Registration is required and the fee for participants is $5. To register please complete and sign the registration form. You can drop off the completed form to the Huron County Museum front desk or email it to museum@huroncounty.ca.