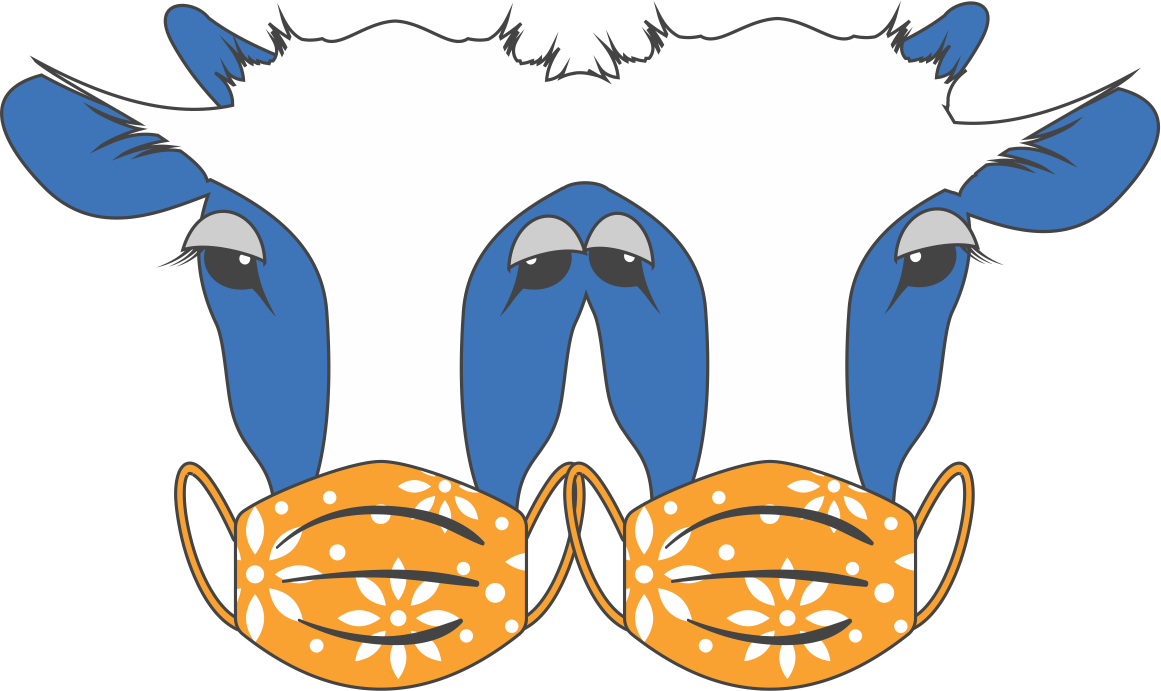 Pre-Screening Information 
Upon visiting the Huron County Museum, someone in your group will be asked to provide a name and contact information for your household to help with contact tracing if need be. This information would only be shared with the Ministry of Health and Long-term Care in the event that an individual who attended the Museum tests positive for COVID-19 on our about the time you attended.
To help keep everyone safe, please consider the following questions prior to your visit:  
Have you travelled outside of the Province of Ontario in the past 14 days?
Have you been in contact with anyone who has travelled outside the Province of Ontario in the past 14 days?
Have you been in contact with anyone with a known or probable case of COVID-19?
Have you been in contact with anyone experiencing symptoms related to COVID-19?
Do you currently have symptoms of COVID-19: for example, fever, cough, difficulty breathing, or pneumonia.
If you answer yes to any of the above questions, we kindly ask that you visit us at another time.  
About the Huron County Museum
The Huron County Museum is home to historical and cultural exhibitions, both temporary and permanent.   Thousands of artifacts illustrate the history of both our rural and urban communities in a variety of themes and topics. Gratefully, we continue to accept donations of historical items from members of the local and larger community allowing our collection to grow. 
Permanent exhibitions feature early settlement, agriculture, military, and main street galleries including a full-size steam locomotive central to the building.  A variety of temporary exhibitions throughout the year investigate and explore topics of local significance.
We endeavour to tell the stories of Huron County in a variety of methods on-site, off-site and on-line.
The Huron County Museum typically offers a variety of events, activities and exhibits throughout the year to welcome the public through our doors. Please regularly check our website or Facebook page for the most up-to-date information.
The County Archives are located at the Museum. Please call 519-524-2686 for further information.
Please see below for current hours and admission rates. The Museum is wheelchair accessible. 
 Huron County Museum
110 North Street,  Goderich ON, N7A 2T8
519.524.2686
Planning Your Visit
The Huron County Museum is following the advice of public health authorities and is making efforts to help ensure visits to the Museum are enjoyable and safe for everyone. As we once again re-open to the public, we ask you to work with us to keep the Museum a safe place for yourself, for all visitors and for our staff by carefully reading the guidelines below.
We understand some people may not feel comfortable visiting the Museum at this time, and we invite you to stay connected with Huron County's heritage and culture through our extensive collection of online resources and virtual services.  Find out more by following us on Facebook or Instagram.
What to Expect:
Visits to the Huron County Museum are by appointment to help with physical distancing. Call the Museum at 519-524-2686 during our business hours to book a time for yourself or your group visit. Please limit your group to your social circle.
Museum capacity and hours are limited to enable safety protocols that include physical distancing and cleaning. If you do not have an appointment, your visit will only be accommodated as space and time allow.
The Museum will be open by appointment on Tuesdays, 10 a.m.-4:30 p.m., Wednesdays, 10 a.m.-4:30 p.m., Thursdays, 10 a.m.-8 p.m., Fridays, 10 a.m.-4:30 p.m., and Saturdays, 1-4:30 p.m. Last entrance will be admitted 45 minutes before close. 
Regular admission rates apply. Debit or credit payments preferred. 
Please limit your visit to one hour. Adhere to marked path through the Museum.
Some exhibit interactives have been removed or temporarily closed. The following areas are not available at this time:

Neill Gallery interactives.
Ringing the train bell. Don't worry, the train is still here!
Museum theatre. You can access the Museum's videos on YouTube
Exhibit interactive activities and touchscreens.
Museum Lounge remains closed for activities and rentals.
Ripple Effect temporary exhibit is postponed until further notice.
Remain with your group while visiting. Maintain two metres (or six feet) from others to ensure appropriate physical distancing.
Staff will be wearing masks and/or face shields. According to Huron Perth Public Health guidelines, it is recommended that you wear a face covering as well, if possible.
Elevator access is for accessible use only. Water fountains and coat room are closed. A hands-free water bottle refill station is available on the second floor.
Help us protect our artifacts. They cannot be sanitized the way many other things can. Please do your part to keep them safe by enjoying artifacts from a distance and refraining from touching.
Hand sanitizing stations are available in the front lobby for your convenience.
We have increased cleaning throughout the Museum and high touch areas will be cleaned more frequently.
The Huron Historic Gaol remains closed. We look forward to opening again in the future.
For Research, Collections, and Archival services, please see our Archives page or call for further information.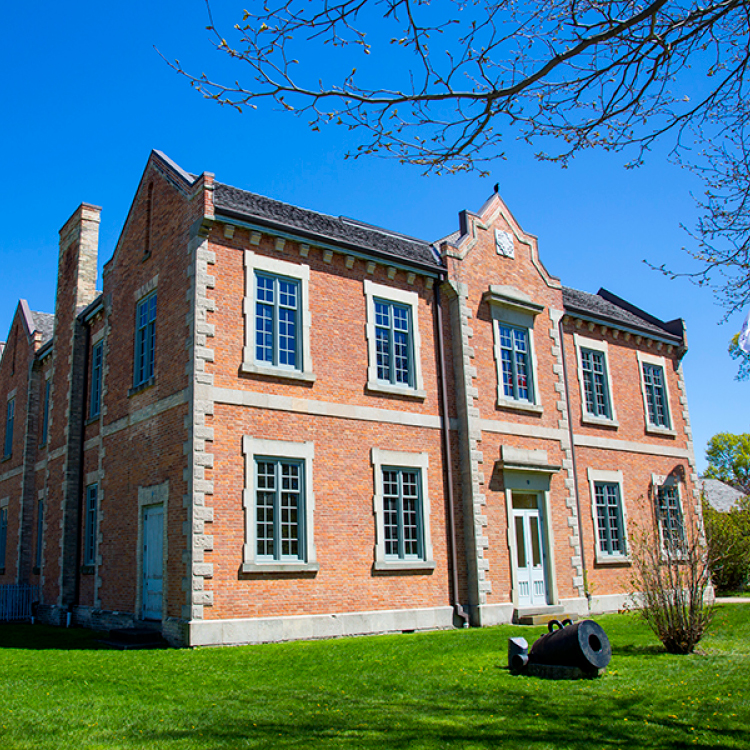 M – closed
T – 10 a.m.-4:30 p.m.
W – 10 a.m.-4:30 p.m.
T – 10 a.m.-8 p.m.
F – 10 a.m.-4:30 p.m.
S – 1-4:30 p.m.
S – closed
The Museum and Gaol are closed New Years Day, Good Friday, Easter Monday, Labour Day, Thanksgiving, Remembrance Day, Christmas and Boxing Day.  Visit the Museum and Gaol on Family Day (Museum only), Victoria Day, Canada Day, Civic Holiday Monday.
The Museum is also closed on Christmas Eve and New Year's Eve.
| | | | |
| --- | --- | --- | --- |
| REGULAR ADMISSION | SINGLE SITE | BOTH SITES | ANNUAL MEMBERSHIP |
| Family | $20 | $30 | $60 |
| Adult | $6 | $10 | $40 |
| Senior (65+) | $5.50 | $9 | $30 |
| Student | $5 | $8 | $30 |
| Child (6-10) | $4.50 | $6.50 | |
Huron County Library Card Holders
Regular admission to the Museum and Gaol is available at no charge to those presenting a Huron County Library card.
Each Museum and Gaol visitor will be required to present their own library card, including children over the age of 5.  Library cards are available at no charge to Huron County residents at any one of Huron County's twelve library branch locations.  Free admission is limited to regular admission rates only.  Additional charges will still apply to workshops, programs (including Behind the Bars), special events, room rentals, group tours, memberships, archives use, and other events.