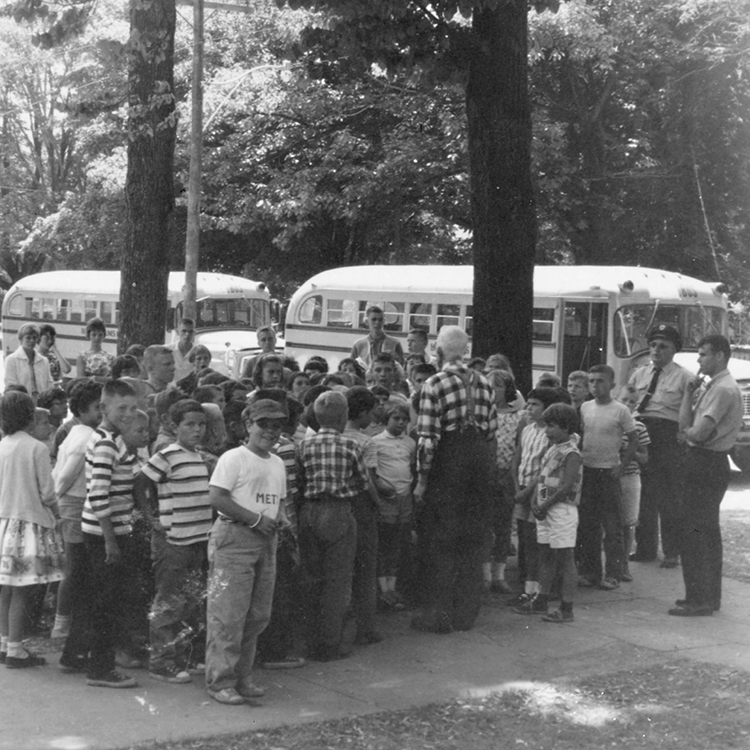 ABOVE: J.H. Neill, the Museum's Founder and first Curator welcoming a school group to the Huron County Musuem in the 1950s.
Group Tours
Group tours are currently unavailable
The Huron County Museum & Historic Gaol is not offering regular on-site group tours at this time.
Our top priority is the health and safety of our visitors and staff. We are closely monitoring the ever-changing situation with COVID-19 in Huron County and we will continue to assess how we can safely resume group tours in the near future. Currently, we are examining all of our options and will act on the recommendation of our local health authorities.