Jeremy Allin
Visitor Services Coordinator
519.524.2686 x 2204
Jeremy started at the Huron County Museum in 1996 and worked three summers before he was brought on full-time in 1999 as the Administrative Assistant. In 2021, he shifted roles to Visitor Services Coordinator taking on responsibilities of the Museum & Gaol's visitor experience as well as volunteer and membership programs. He is also the Museum's resident "tech expert," setting up computer systems and other related technology, audio/visual equipment and any troubleshooting that is required. Jeremy also creates many of the videos that play on the various screens around the galleries.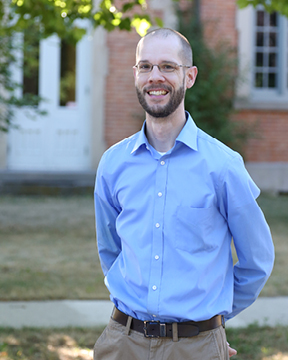 Sinead Cox
Curator of Engagement & Dialogue
519.524.2686 x 2213
Sinead is an artefact with a Huron County provenance. As Curator of Engagement & Dialogue, she leads special events, educational programs and group tours. She also offers outreach programs throughout the county. Starting as a volunteer and summer student, Sinead has worked at the museum since 2011, and she's served quite some time in gaol with our annual 'Behind the Bars' night tours, occasionally as a nineteenth-century vagrant.
After completing her undergraduate degree at the University of Western Ontario and the University of Leeds in Yorkshire, England, Sinead received a Master's degree in Public History from Carleton University. The Huron County Museum and Historic Gaol featured heavily in her Major Research Essay, which examined depictions of the poor in rural southwestern Ontario museums. Outside of the museum she is a fan of Hindi cinema, a photographer of cows, and also co-director of Staging Our Histories: a performance event dedicated to histories 'off the page and on the stage.'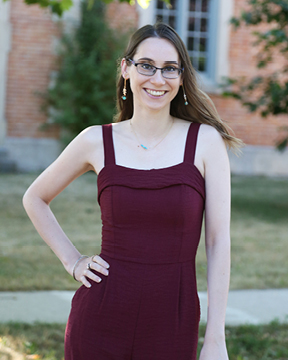 Elizabeth French-Gibson
Senior Curator
519.524.2686 x 2207
Throughout her life, education and career Elizabeth has enjoyed reading, researching and developing the historical context of the world around her. After receiving her BA in History from Trent University she completed the Museum Management and Curatorship program at Sir Sandford Fleming College. Prior to moving to Huron County she worked with various museums across Ontario. She began work at the Huron County Museum & Historic Gaol in 2004 as Assistant Curator and became Senior Curator in 2016.
Elizabeth believes every artifact has a story and it's the stories that she loves most. She is excited to have been given the opportunity to share these stories with each of you. Elizabeth oversees the management of all our Museum sites, leads the collections team and develops the temporary and permanent exhibitions.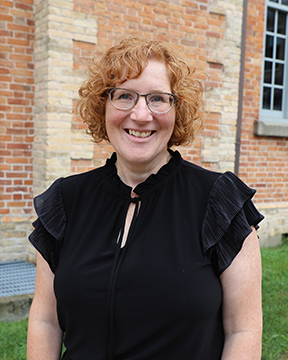 Christi Hudson
Registrar
519.524.2686 x 2202
As the Registrar, Christi is responsible for the registration and documentation of artifacts at the Huron County Museum. She meets with donors, prepares donation documentation, and catalogues and photographs each artifact. Every object has a story and Christi records these when the artifacts are received. She also assists with artifact research and handles documentation and organization of incoming and outgoing loans. Christi has a BA in History from the University of Waterloo and completed the Museum Management and Curatorship program at Fleming College. She has worked in collections management roles in museums across southern and northern Ontario prior to moving to Huron County.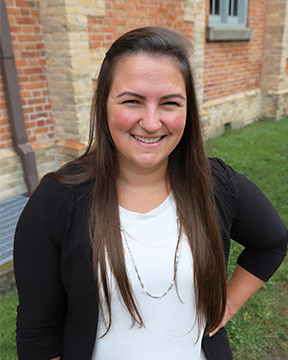 Michael Molnar
Archivist
519.524.2686 x 2201
Archivists assess, collect, organize, preserve and provide access to the documentary heritage held in archival collections. Municipal archival collections contain historical documents specific to a certain geographical location and may include the following: by-laws, council minutes, land registry copy books, maps, personal papers and diaries, photographs, property tax assessment rolls, scrapbooks and minute books of former volunteer organizations, voters lists, etc. The Archivist at the Huron County Museum provides access to the archival collection in a variety of ways and processes research requests received by telephone, email and mail as well as in-person through scheduled appointments that are conducted in the Reading Room located within the Huron County Museum or virtually – fees may apply.
For more information about the Huron County Archives & Reading Room, visit:
https://www.huroncountymuseum.ca/huron-county-archives/
Beth Rumble
County Librarian and Director of Cultural Services
519.524.2686 x 2208
Beth is the County Librarian and Director of Cultural Services for the County of Huron. In this role, she oversees the planning and direction of the County of Huron's museums, libraries, archives, and cultural programs.
Her career has spanned two of her biggest passions – food and reading. Prior to becoming a Librarian, Beth worked in restaurant management. When it became clear eating for a living wouldn't pay the bills, she returned to school to pursue Librarianship. Beth holds a Bachelor of Business Administration from the Schulich School of Business at York University and a Masters of Library and Information Science from Western University. She began her career with the County as an Internet Trainer in 2011 and has since held several positions of increasing responsibility leading to her present position.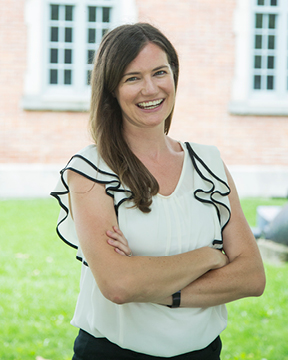 Jim Seale
Programming and Community Engagement Coordinator, Cultural Services
519.482.5457 x 2292
Jim is the Programming and Community Engagement Coordinator for Huron County Cultural Services, which means that he has a foot in both the Museum as well as Huron County Library. His Museum responsibilities consist mainly of donor relations, grant writing, and community outreach. He has a Masters degree in Library and Information Science from Western University, as well as one in Geography from York University.
Outside of his museum and library time, Jim enjoys playing music, cooking, baseball, reading, and listening to podcasts.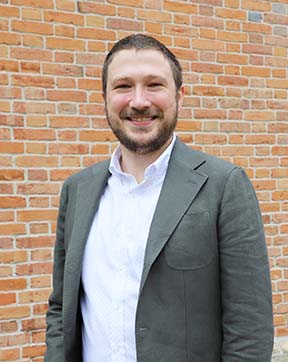 Amy Zoethout
Marketing & Branding Coordinator, Cultural Services
519.524.2686 x 2205
As the Marketing & Branding Coordinator for Huron County Cultural Services, Amy leads all marketing and communications for the Huron County Museum, Huron County Library, and Cultural Programs. She is responsible for managing social media, public relations, brand management, design of promotional materials and exhibits, and Museum Gift Shop management.
After starting her career in local journalism, Amy transitioned to working for local organizations where she focused on marketing, project management, and event planning, and built on her  passion for tackling projects that ultimately strengthen and promote our local communities.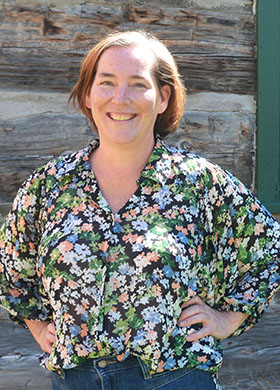 Heid Zoethout
Museum Technician
519.524.2686 x 2206
Heid has a B.A. in Communication Studies from the University of Windsor, a Diploma in Collections Conservation and Management from Fleming College and is a Red Seal Automotive Service Technician. As Museum Technician they are responsible for the care and management of the Museum's collection, including risk management and preventive care. They are part of the team responsible for preparing and mounting exhibits.
Heid is available to answer questions regarding care and maintenance of personal collections and as a resource for other museums in the area.