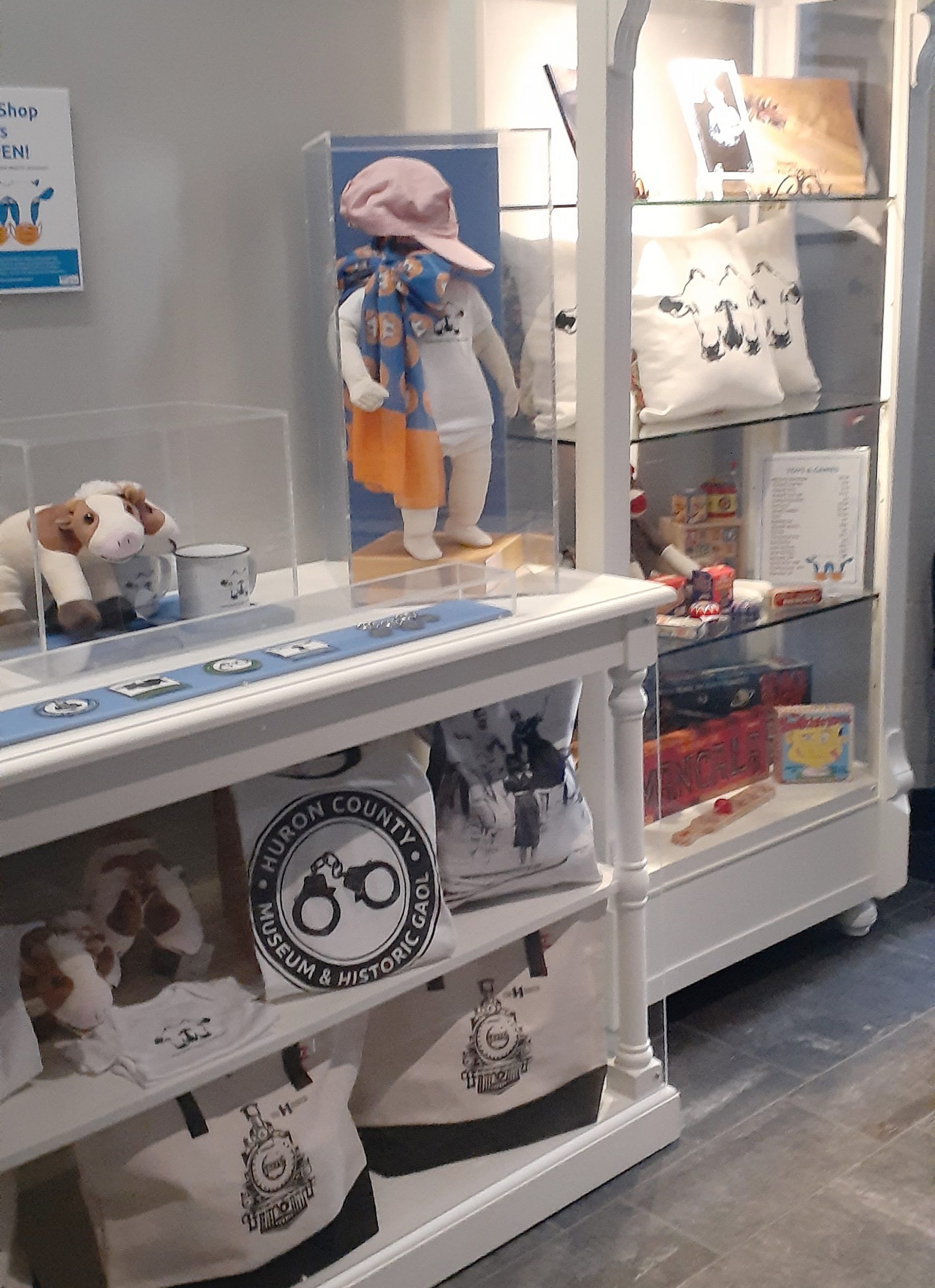 Huron County Museum Gift Shop
110 North Street,  Goderich ON, N7A 2T8
519.524.2686
The Huron County Museum Gift Shop is open during regular Museum hours and does not require admission to come in a shop!
The Gift Shop features a selection of unique gifts, souvenirs, games, and a new collection of locally-made cards, postcards and more! 
If you are unable to visit us in person, learn more below about how to support the Museum by shopping remotely. 
 Virtual Shopping
If you are unable to shop in person, browse a selection of gift shop items listed below that you can order ahead for pick-up at the Museum. Please contact us by phone at 519-524-2686, or by email museum@huroncounty.ca to reserve your items and staff will arrange a time for pick-up and payment. Payment can be made in person at the time of pick-up or, if you prefer, contactless payments can be made by credit card over the phone. We cannot accept online payments at this time. Pick-up times will be arranged within 48 hours of orders received. Shipping is also available – please contact for details.