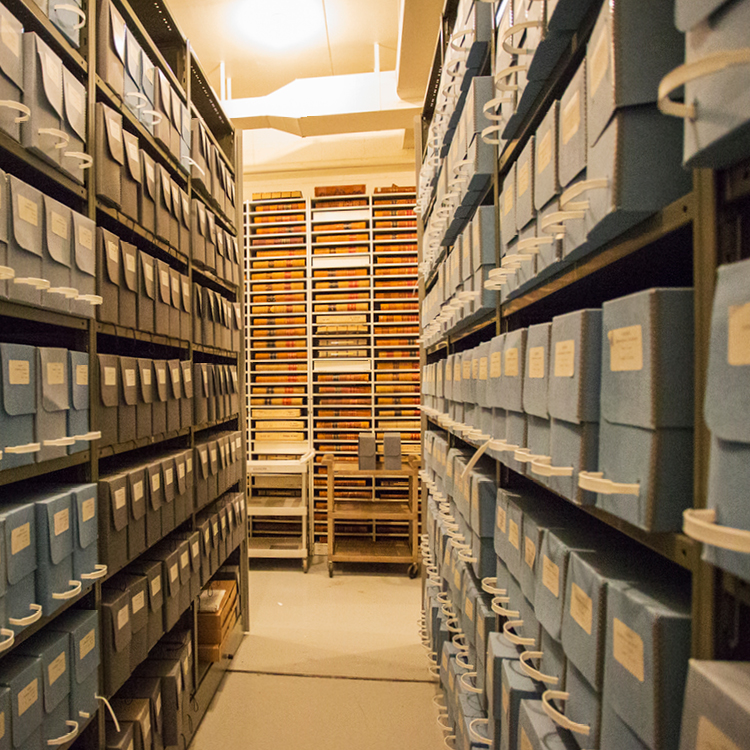 Huron County Archives & Reading Room
110 North Street,  Goderich, ON, N7A 2T8, 519-524-2686
The archival collection at the Huron County Museum can be accessed by the public for research purposes and includes the following services:
IN-PERSON RESEARCH
The Reading Room is open to in-person research by appointment only. Due to current COVID-19 restrictions, space is limited to one researcher at a time. Research appointments are available in two-hour blocks, Monday to Friday, 10 a.m.-12 p.m. OR 2-4 p.m.
VIRTUAL RESEARCH SERVICES
Virtual research with the Archivist is available by appointment. Each appointment includes two 15-minute virtual or telephone meetings and one hour of research time for $30+HST (other fees may apply). Additional research time can be purchased in 15-minute increments for $7.50+HST.
DONATIONS
Donations to the Huron County Museum and Archives are accepted by appointment only. Please call 519-524-2686 to make arrangements.
To learn more about the services available at the Archives and Reading Room, or to book a research appointment, please contact the Huron County Museum Archivist at 519-524-2686, ext. 2201, or email mmolnar@huroncounty.ca.
SEE AVAILABLE RESOURCES AND RATES BELOW
Virtual Research – $30/1.5 hours of consultation & research, $7.50/each addtional 15 minutes
Day Pass for Reading Room – $6 per person (currently unavailable)
Day Pass for Reading Room (Museum Member) – $5 per person (currently unavailable)
Annual Pass for Reading Room – $25 per person
Research Services – $30 per hour (subject to staff availability)
B&W photocopies – $.25 per page
Colour photocopies – $1 per page
5×7 photo print – $10
8×10 photo print – $15
High resolution Scan – $5
Assessment and Return of Inhabitants (1842 – 1850)
Chattel Mortgages (pre-1900)
Coroner's Inquests (1841 – 1904)
Court Records (1830 – 1894)
Land Registry Copy Books (1835 – 1950s)
Tax Collector and Assessment Rolls (1860 – )
Voters Lists (1858 – 1965)
Please Note: Census records, vital statistics (births, marriages, deaths) and microfilm of Huron County Library newspapers are not held at the Museum. They are available through the library system and other resources.
Finding Aids
Click on the links below to access the finding aids