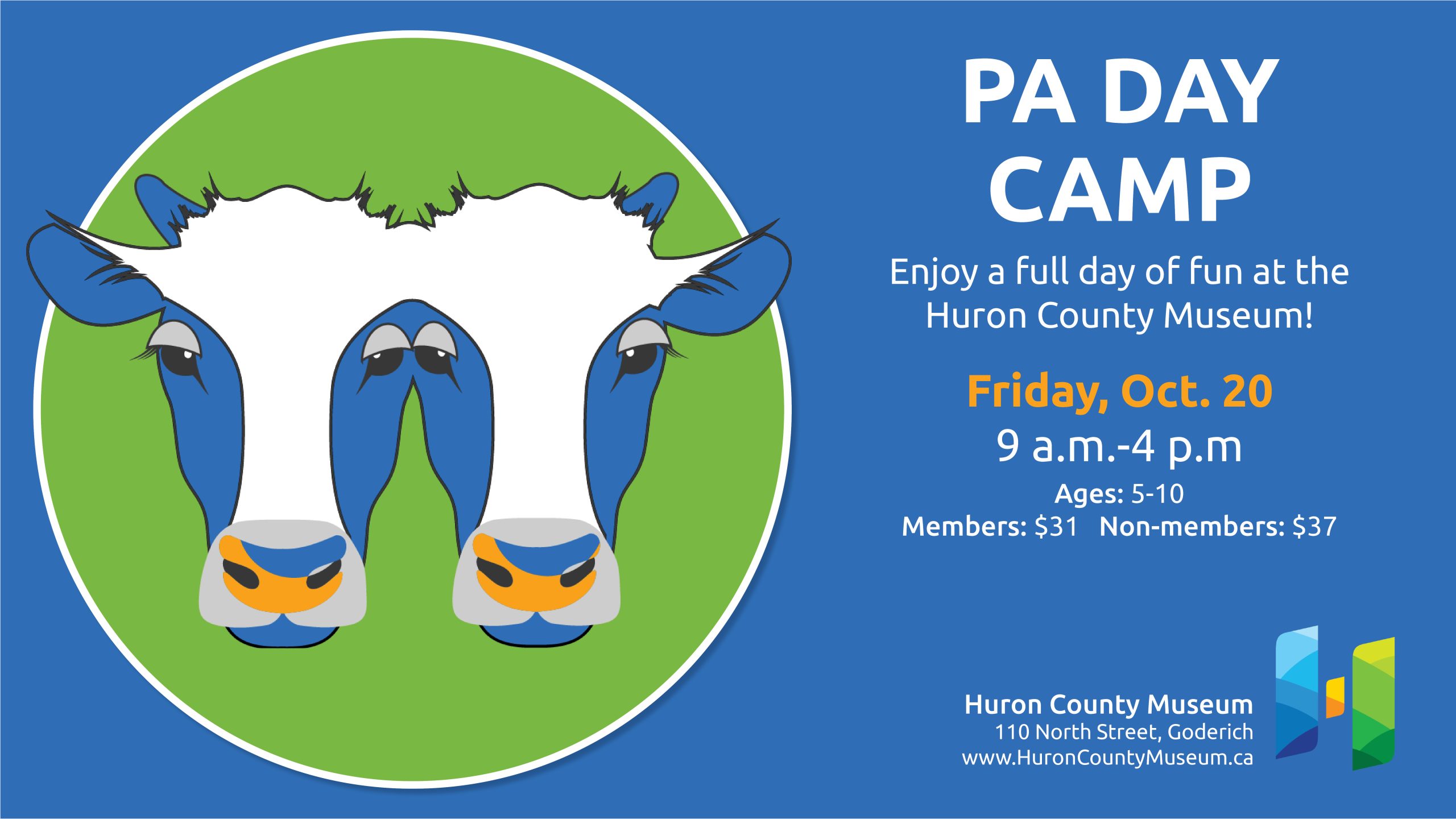 Registration is now open for the Huron County Museum's first PA Day camp! The theme for this day camp, happening on Friday, Oct. 20, is Huron Harvest. Campers will explore old and new methods of farming, investigate different crops, complete fun crafts, and listen to an engaging guest speaker.
Day Camp FAQ:
Open to children ages 5 – 10
Day camp programming runs 9 a.m. – 4 p.m.
Day camp morning drop-off begins at 8:30 am; pick-up ends at 4:30 pm
Museum members receive day camp discounts! Become a member!
PA Day Camp: $37 Non-members | $31 Members
To register please complete and sign the registration form. You can drop off the completed form to the Huron County Museum front desk or email to museum@huroncounty.ca. Museum staff will confirm there is space available for your registration either at the desk or by a follow-up email. There will be a waiting list once capacities are filled.