Join the Huron County Museum and poet & biographer Molly Peacock for FLOWER DIARY:  A QUESTION-PROVOKING PAINTING BY GEORGE AGNEW REID RETURNS HOME, A virtual webinar about Wingham-born renowned Canadian painter George Agnew Reid.
Molly Peacock is the author of the award-winning Flower Diary: Mary Hiester Reid Paints, Travels, Marries & Opens a Door, which focuses on the lives of three artists, one of whom is George Agnew Reid.  Reid's vigorous mural of a settler family with wagon and oxen fording a river has recently been donated to the Huron County Museum, returning to it the scene of its setting.  In this Zoom talk Molly Peacock will address the contradictions of Reid's life and work apparent in this painting. How did a man who didn't see a painting until he was in his teens leave his family's East Wawanosh farm to become a painter so prominent he affected political elections, created the foundation for a nation's art education, helped create a national museum, and opened up art organizations to women?  Why did he continue to paint farm life? How did he make murals of such imposing size? And further, how did his relationship with his painter-wife Mary Hiester Reid and their student and his second wife Mary Evelyn Wrinch affect his work, and he theirs?  How to we assess a painting that valorizes settlement given our awareness of indigenous stewardship of the land?  Can a feminist also be a misogynist?  Peacock will address these questions—and take those of the audience on Thursday, January 18, 2024, at 7pm.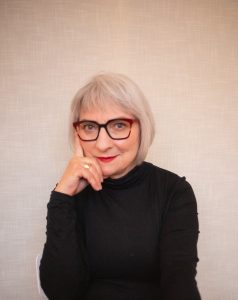 Please register in advance for the zoom webinar:
https://us06web.zoom.us/webinar/register/WN_9eP0aZcnT_WSE662hJm5Ig
After registering, you will receive a confirmation email containing information about joining the webinar.
Peacock's biography of Mary Hiester Reid, Flower Diary, supported by the Access Copyright Foundation, won an Independent Press Award (IPPY). She is also the author of The Paper Garden: Mrs. Delany Begins Her Life's Work at 72. Her biography of Mrs. Delany was supported by a fellowship from the Leon Levy Center for Biography at CUNY and named a Book of the Year by The Economist, The Globe and Mail, Booklist, The London Evening Standard, The Irish Times, and The Sunday Telegraph. In 2024 W.W. Norton and Company will publish her eighth volume of poems, The Widow's Crayon Box, written after the loss of her husband of many years.  A dual citizen of the US and Canada, with family roots in Ontario and New York, she lives in Toronto and maintains ties to New York City.