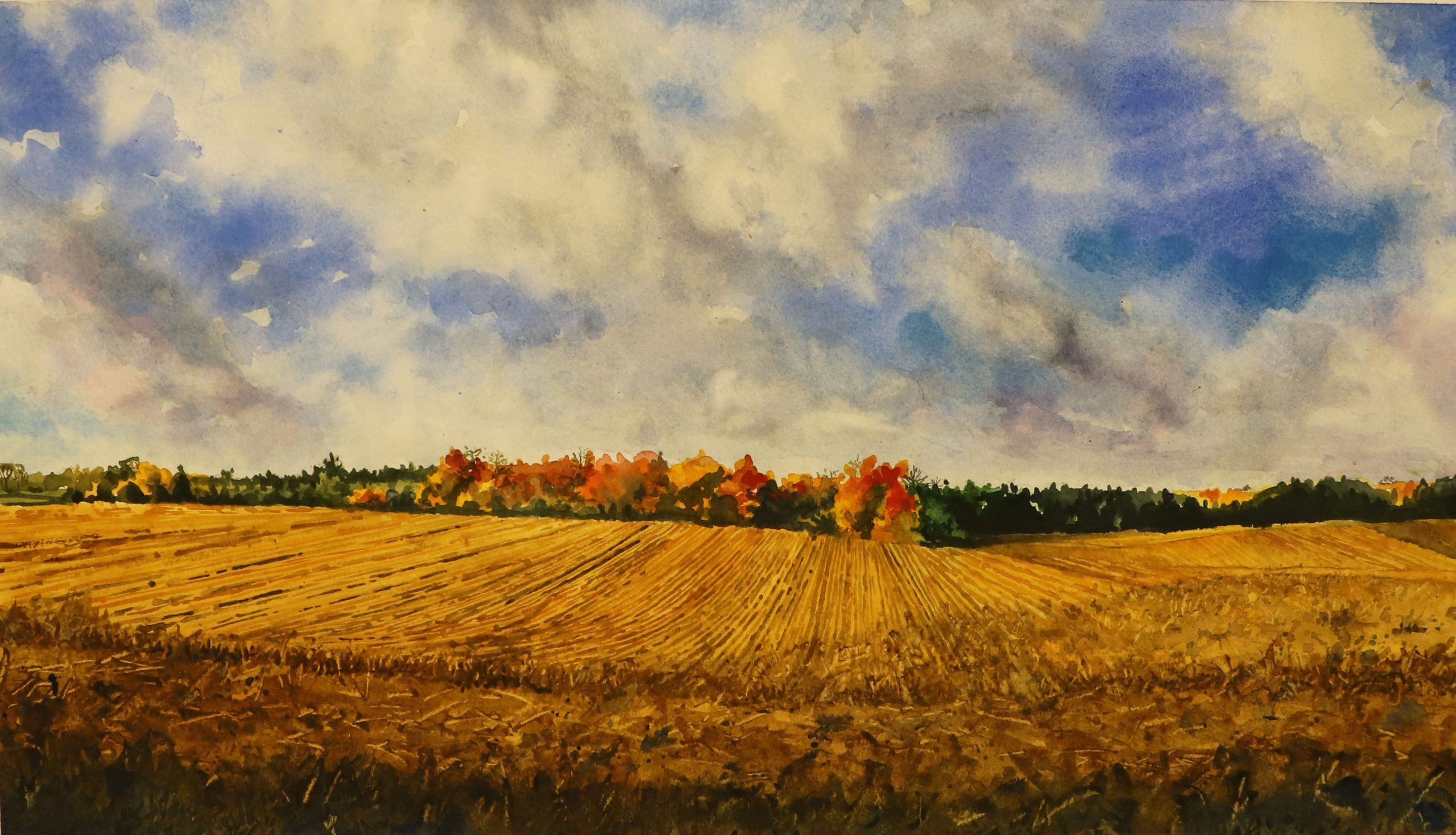 The Huron County Art Show and Sale is an initiative designed to collect local art for the Huron County Art Bank and to promote local art and artists. Held every other year at the Huron County Museum, an artist from outside the County selects two artworks from the Art Show submissions that are purchased by the County and added to the Art Bank collection. To date, 50 works of local art have been added to the collection, preserving the legacy of Huron County artists for future generations.
Originally established in 2000, with a generous bequest from the Estate of Susannah Lattimer, the Art Bank collection is held in trust by the Museum for the benefit and education of the entire community. Works from the collection are in active use. They are presented in exhibitions and are on display in various Huron County buildings. The strength of this collection lies in its modern and contemporary works that often engage the landscape of this region in order to portray the artist's visions of Huron County.
The County of Huron and the Huron County Museum are pleased to announce the winners of the 2022 Huron County Art Show:
1st prize – Harvest Landscape Huron County, Roman Turczyn (shown above)
2nd prize – With Wonder, Michele Miller
Honourable Mentions:
Spring on the Maitland – Anita Wood
Lucknow Road – Kaaren Batten
Memories of Huron – Sharron Rogers
razing landscapes #91 – Kelly Stevenson
Hop on the Bus, Gus – Jerry McDonnell
Untitled – Don MacGillivray 
The 20th year for the art show, the exhibit features 31 artworks by artists from across Huron County. The 2022 Huron County Art Show & Sale is on display at the Huron County Museum in Goderich from Oct. 16 to Dec. 17, 2022.
Visitors to the exhibit are invited to submit their vote for their favourite artwork with a special ballot available at the Museum.
The special exhibit is open to the public during Museum hours Tuesday to Saturday 10 am to 4:30 pm, extended hours Thursday 10 am to 8 pm, and Sunday 1 pm to 4:30 pm. Regular admission rates apply. Admission is free to the Museum for members and Huron County Library card holders.