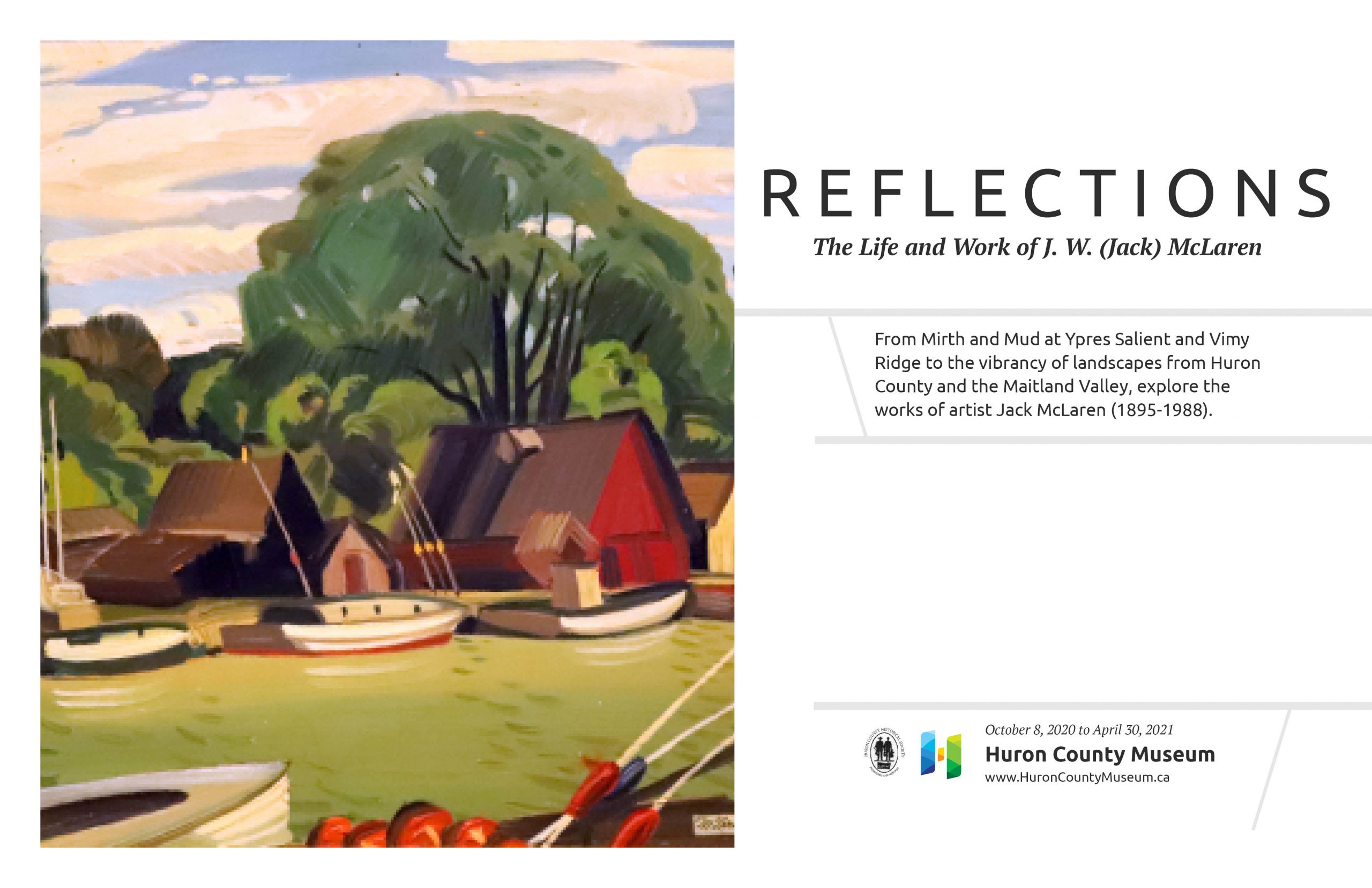 Reflections: The Life and Work of J. W. (Jack) McLaren
 October 8, 2020 to April 30, 2021
From Mirth and Mud at Ypres Salient and Vimy Ridge to the vibrancy of landscapes from Huron County and the Maitland Valley, explore the works of artist Jack McLaren (1895-1988).
This exhibit is presented in partnership with the Huron Historical Society and featuring works on loan from the community.
Call 519-524-2686 to pre-arrange a visit today!