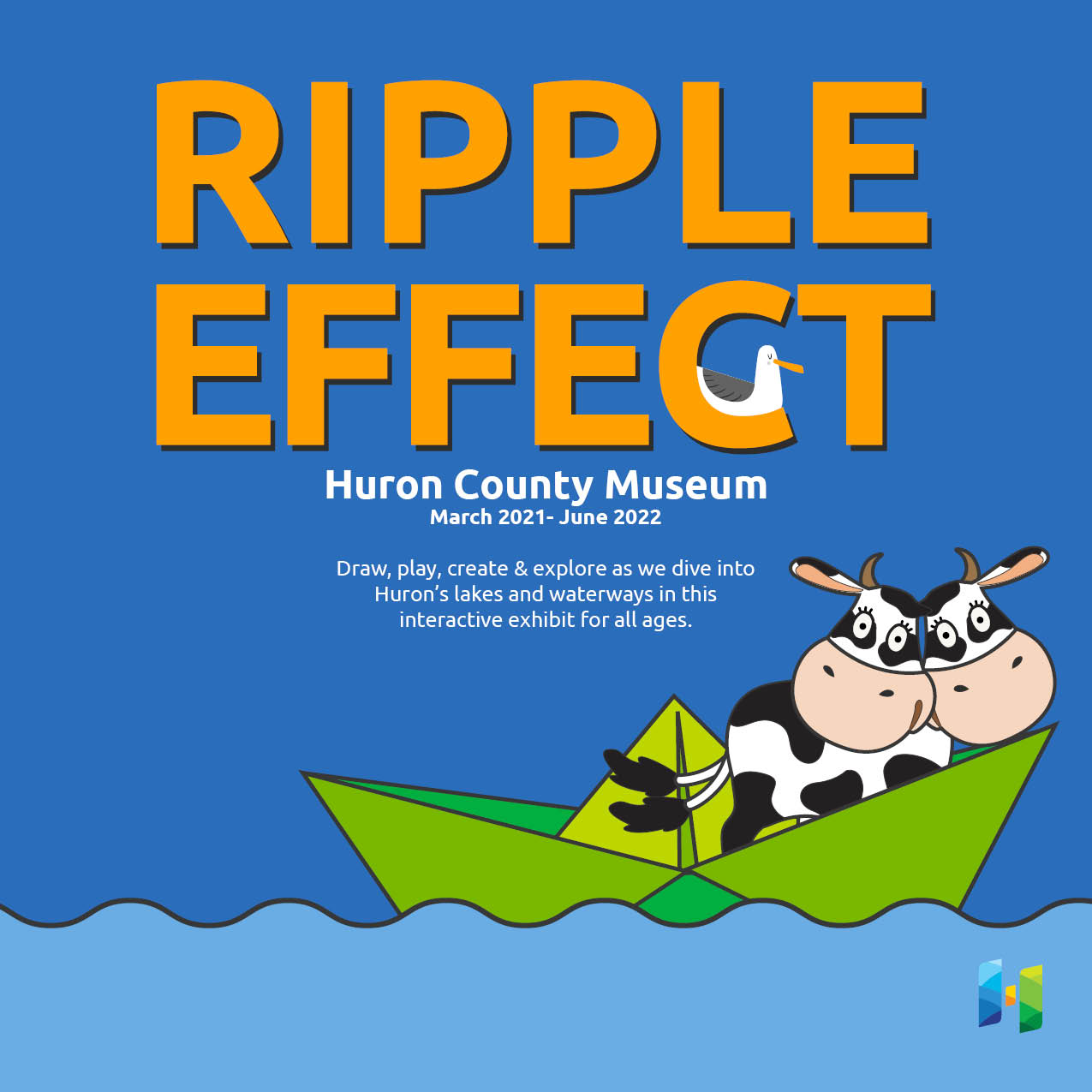 Ripple Effect
Closing July 3, 2022
The waterways throughout Huron County have been an attraction for generations. Whether for sustenance, settlement, business or recreation, the beauty and vibrancy of our waterways have many stories to tell. What was done before affects us today and what we do tomorrow will continue to effect the health and future of our waterways.
A continuous ripple effect!
Draw, play, create & explore as we dive into Huron's lakes and waterways in this interactive exhibit for all ages.
Open during regular Museum hours.