Written by Huron County Museum Assistant Harrison Lobb, Young Canada Works
"Mental retardation" was originally introduced as a medical term in 1961 for people with intellectual disabilities. Today, use of the term as a negative slur regarding the intellectually disabled has led to its discontinuation. Due to its historical use, it is employed in context within this post. Please note it is not intended to cause distress or harm.
In Ontario in 1969, the schooling for children who were identified as intellectually disabled formally came under the care of the Board of Education. Prior to 1969, special needs education in the school system was denied to these children. Instead, various regional chapters of the Association For the Mentally Retarded were tasked with the difficulties of setting up their own schools in halls and church basements. These schools were entirely unsupported by the government and purely reliant on the goodwill and funding of everyday citizens. This unsustainable model finally came to an end in Huron County in September 1969 when two classrooms in Huron Park's J.A.D. McCurdy School were chosen to house the Huron Hope School, a school for mentally challenged youth.
The Huron Hope School in Huron Park was one of the first four schools in Ontario to integrate intellectually disabled students with the general student body under one roof. While the challenged youth would remain segregated for their classroom studies, all children were integrated together on the playground, in the gymnasium, and in other school functions. This level of inclusivity was unheard of in Ontario until this point and Huron County shined as uniquely progressive for the time. New programming for special needs students also came with a refocused priority emphasizing the development of social skills, rather than academic knowledge. This meant much of a student's time was spent outside the classroom participating in social activities like bowling, picnics, and swimming.
Thanks to the spearheading efforts of those such as the South Huron Association for the Mentally Retarded and selfless administrators like Bonnie Graham, who ran the Queen Elizabeth School for the Trainable Retarded in Goderich, what was once considered a unique situation in integrating and socializing children of different needs is today perceived as normal. We should not forget the actions of those who enabled this social progress that we often take for granted.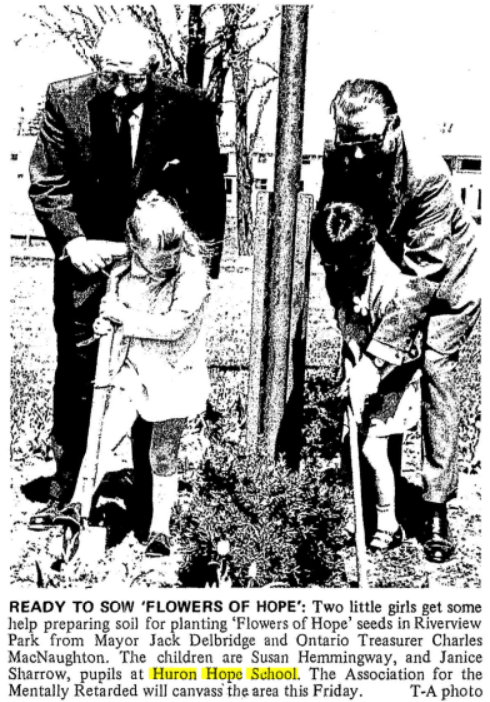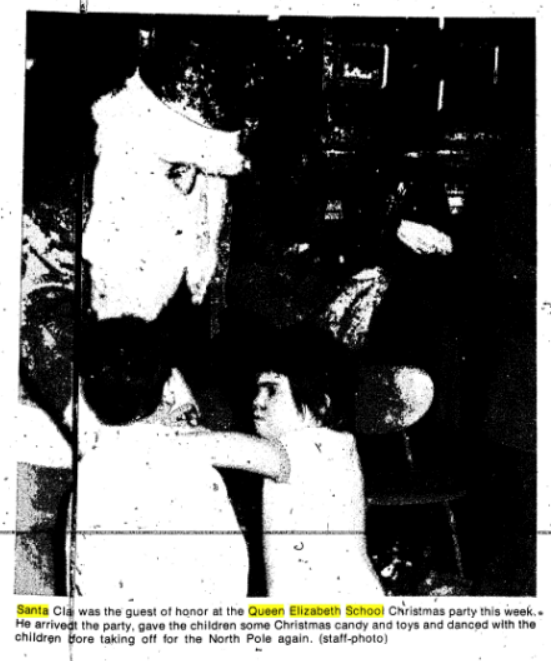 Sources Consulted
Atkey, Richmond. "Will Locate School for Retarded." The Huron Expositor, Nov. 13, 1969, pp. 10–10.
"Enrolment Rises At Huron Hope." The Exeter Times, Sept. 10, 1970, pp. 3–3.
Graham, Bonnie. "Principal of Huron Hope School Weighs In." Times-Advance, Exeter Lakeshore, Dec. 30, 2015, www.lakeshoreadvance.com/2015/12/30/principal-of-huron-hope-school-weighs-in