By Robyn Weishar
The Museum's temporary exhibit, Forgotten: People & Portraits of the County, explores unidentified images of the people and places of Huron County taken by local photographers. On until Sept. 4, 2022, the photographs featured in the exhibit have been compiled from various donations to the Museum's archival collection and provide the public with the opportunity to help us identify these forgotten faces.
For those who have photographs of their own that they wish to label and/or donate to our archival collection, the following content will provide suggestions on the best ways to identify and label old photographs so that neither you nor your loved ones get forgotten.
It is suggested that any photographs being donated to the Huron County Archives be given a number, which can be labeled on the back of the picture in soft lead pencil. A corresponding sheet of paper should accompany the donation, which would include the number of each photograph and any other pertinent information not already recorded on the back.
Please consider the examples shown below that display information recorded about each photograph. This is the type of information that should be recorded on a corresponding sheet of paper to help future generations know the faces and places captured in time.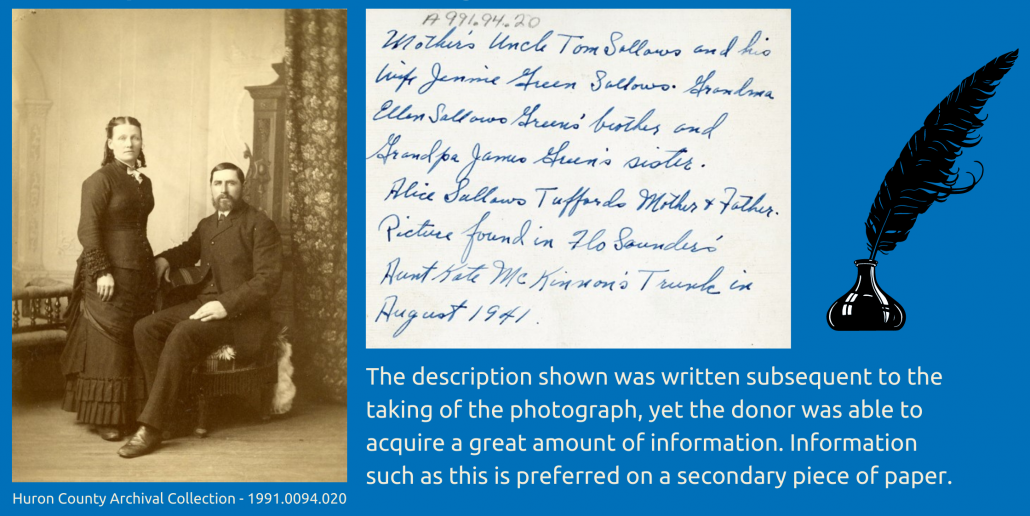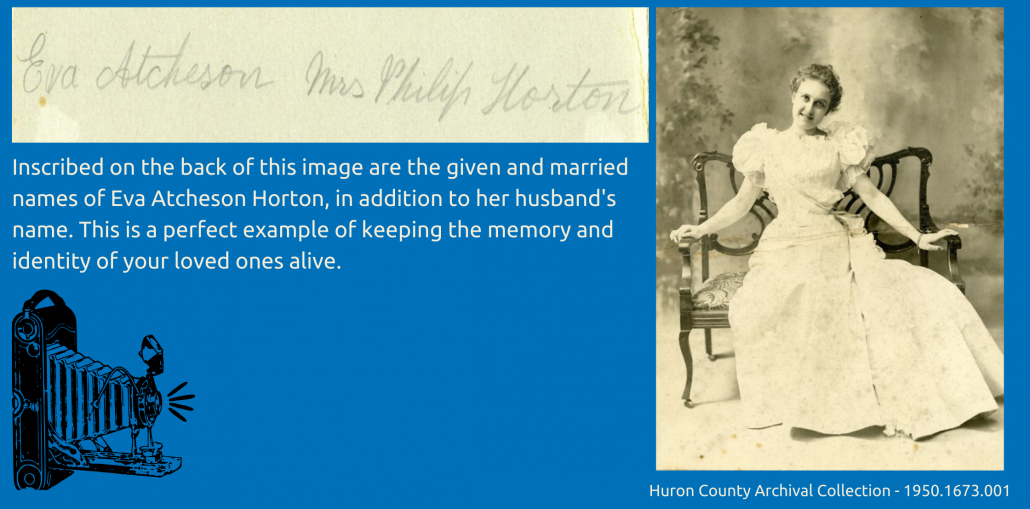 For many women of the past, their identity became linked with that of their husband, making it all the more difficult to pinpoint just who these women were outside of their marriages and homes. If any names are known (i.e., first name, maiden name, surname, nicknames etc.), we ask this information to be documented in order to conserve the memory of everyone and everything captured on film.
These suggestions are intended to highlight an ideal circumstance and are strictly recommendations.  We hope you come visit us in person or online to check out the Forgotten exhibit and potentially recognize someone from the past.
We hope this information is of value to you and that you take it into consideration so that one day your face is not among those who have been forgotten.