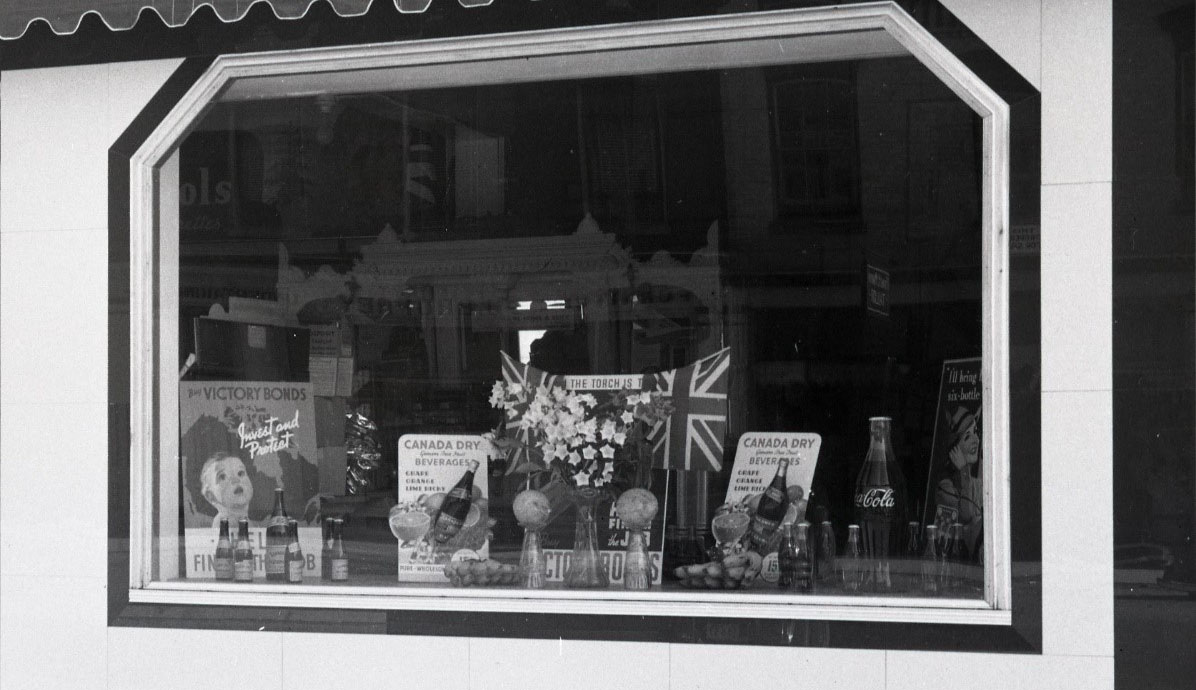 Brooklyn Wright, Huron County Museum assistant, spent time this summer working on the Henderson Photographic Collection and highlighting some of the stories and images from the collection.
Gordon Henderson was a Goderich-based photographer who produced black-and white photos using a variety of mediums, such as negatives, glass-plate negatives, and cellulose nitrate film. The Henderson Collection housed at the Huron County Museum contains more than 10,000 negatives and photographs taken by Mr. Henderson from the 1930s – 1970s. Included in the collection are class pictures, summer camp pictures, wedding pictures, advertising campaigns, pictures of local events, buildings, businesses, and much more.
While Blackstone's Store is no longer in operation today, it stood on West Street just off the Goderich Square. The photographs shown above were taken by Mr. Henderson of the store's window display in September, 1939.
References to Blackstone's in The Signal, available online through the Digitized Newspaper Collection, date back to as early as 1908. At this point, Blackstone's was a restaurant that served oysters, ice cream, and confectionaries. By 1930 it had expanded to sell furniture as well, and was known as Blackstone's Furniture Exchange, as shown in the ad at right published in the Goderich Star in 1928. It was around this time that the owner, Harold Blackstone, christened West Street as 'The Broadway of Goderich', as shown in the newspaper clipping published in The Signal in 1930. 
By the time Henderson took the above photographs in 1939, Blackstone's was selling appliances and furniture, while they also continued to sell ice cream and other sweet treats. Take note of the War Bonds advertisement in the window! This photograph was taken just two weeks after the start of the Second World War. If you're looking for a better view, you can see similar War Bonds advertisements in person at the Huron County Museum.
Blackstone's continued to operate until at least 1980, known then as Blackstone's Furniture, as can be seen from an advertisement published in the Village Squire.
SOURCES