Written by museum assistant Julia Jim, who is helping to coordinate this year's National Historic Places Days event.
As we prepare to celebrate National Historic Places Days this Sunday, July 9, at the Museum with a free ice cream social, we take a look back at one of Goderich's own ice creamery, Bisset's.
Bissett's earned its popularity as one of the first dairies in Ontario to introduce milk in pre-packaged glass milk bottles. During the early 1900s, the family business decided to develop the dairy into a creamery that produced butter and ice cream for the county. An ad from The Brussels Post newspaper from 1965 promoted 2 bricks of Bissett's ice cream at 49 cents! There are many other stories throughout Huron County's local newspapers that dive deeper into the County's love of the creamy, frozen dessert. An advertisement from Dairy Foods Service Bureau reminds readers that ice cream is good for you!
Within our diverse collection here at Huron County Museum, we hold many artifacts from Bisset's Dairy and Creamery. During your visit, we encourage you to walk through our Main Street Huron gallery to view our Bisset's Ice Cream sign hanging just outside the General Store. This is the perfect location to snap a
selfie for the National Trust Selfie Contest which runs from July 8-31!
To enter the selfie contest, simply take a selfie at either the Museum or Gaol, share it on social media tagging @HuronCountyMuseum and @NationalTrustCA and using #HistoricPlacesDays and #HPDContest2023 for a chance to win $1,000 for yourself as well as $1,000 for the Museum! There are several other great prizes available to win, including Parks Canada passes and VIA Rail travel vouchers. Draws will take place throughout the month, so post often and share what these historic places mean to you! For full contest details, visit: historicplacesdays.ca/contests/.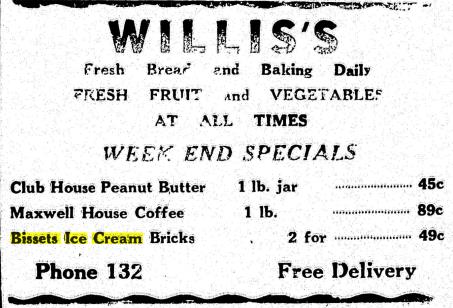 The Brussels Post, 1965-02-11, Page 8. Source: Huron County Digitized Newspaper Collection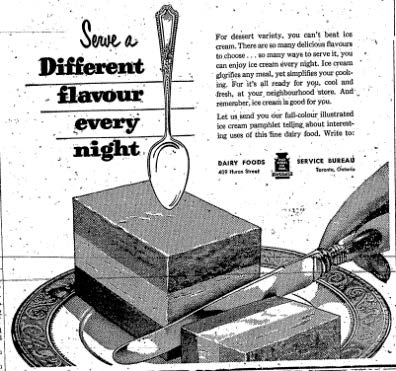 Clinton News-Record, 1951-05-17, Page 8. Source: Huron County Digitized Newspaper Collection