Technology over the last several years has made it so easy to quickly connect with friends and loved ones that the tradition of sending Christmas cards has not been as popular as it once was. But in the midst of a global pandemic, when we can't celebrate together like we normally would, people are looking for more meaningful ways to let loved ones know they are thinking of them, and what better way than a lovely greeting delivered through the mail. And while we can't send out a seasonal greeting to you all through the mail, we can still use the power of technology to share a little Christmas cheer by taking a look through some of the Christmas cards in our collection.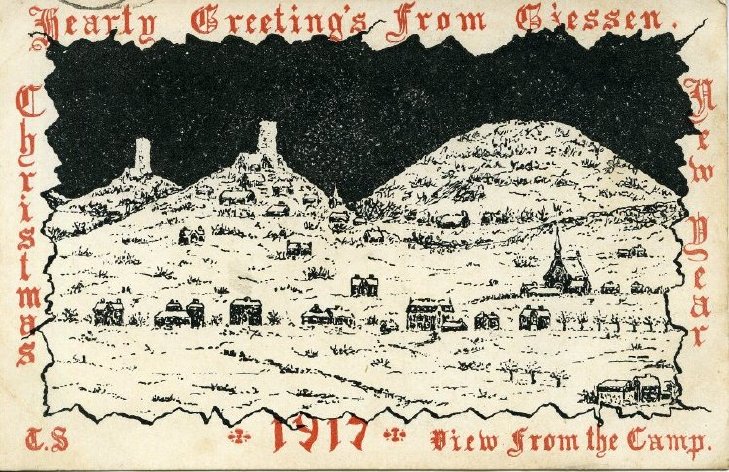 Christmas Greetings, From Germany To Edith Williams From Prison Camp 106684 Co.10 Bar. B A994.0007.033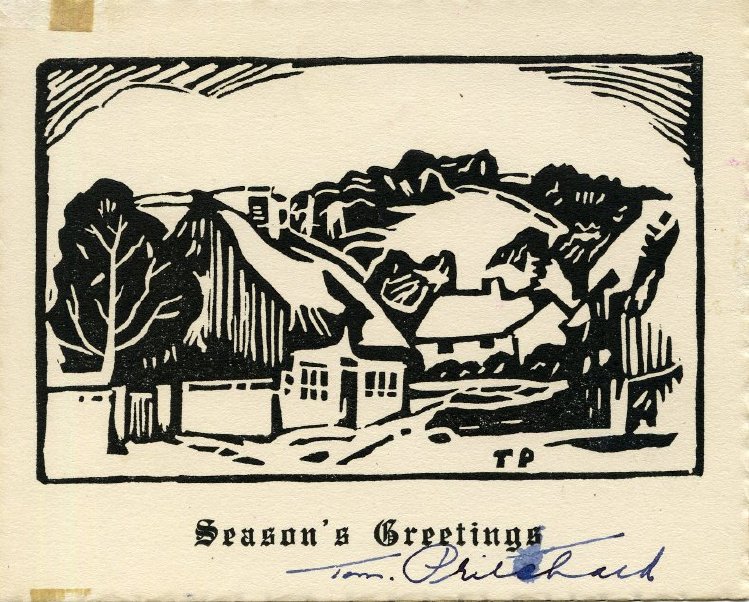 A Christmas notecard "Season's Greetings". On the front of card is a Tom Pritchard print of a farm/house by a hill and is signed by Tom Pritchard.  Donated by Town of Goderich. 2011.0021.009
This Christmas postcard features flags of Allied nations in the First World War. The back of the card includes a bio of Ontario Premier William Hearst. 2004.0044.006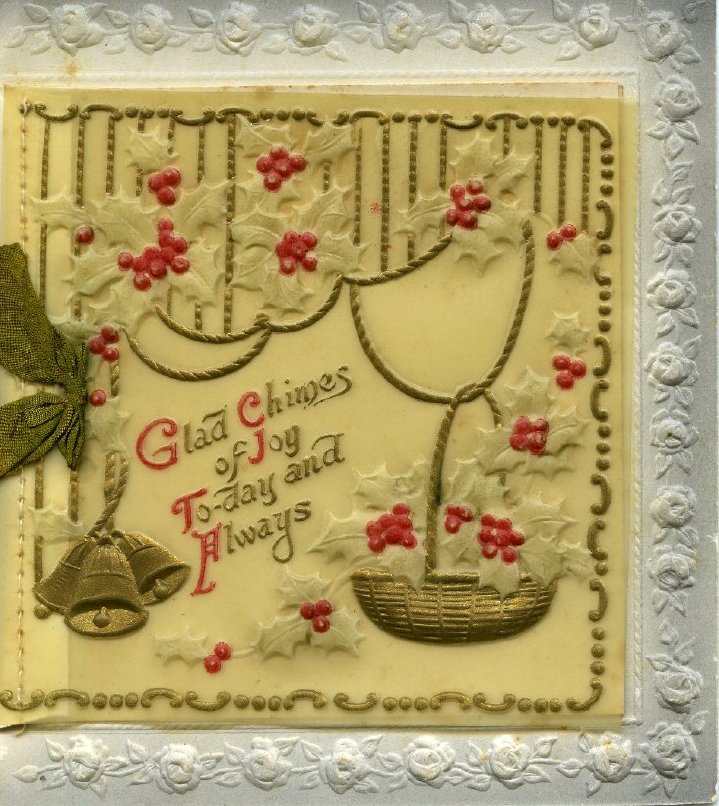 The back of this card has a silver embossed border. The front of the card is made of plastic with bells and holly designs on it. On the inside left is printed "THAT YOU'LL REMEMBER ME". On the inside right is printed A GREETING…ANOTHER CHRISTMAS. A951.0664.001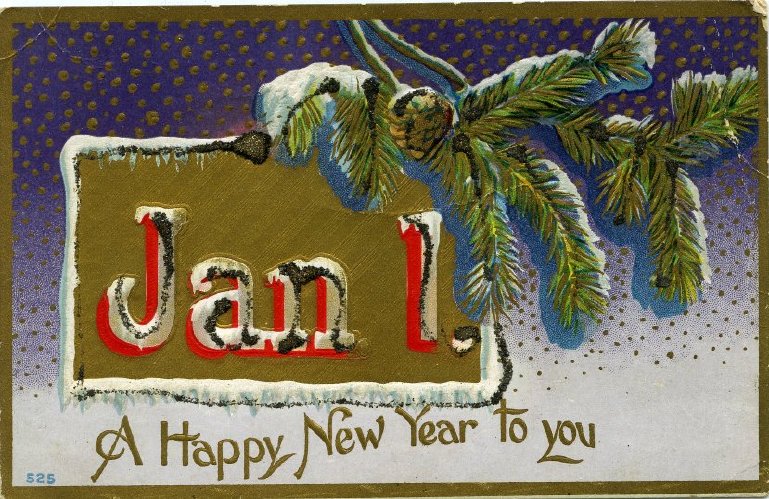 This Happy New Year postcard does not include a postmark, but reads on the back: "Dear cousin, received your cards yesterday and I was glad to hear from you's. It is about 5 below zero, we have to go back to school next Monday. We have skating on Belles Isle. What did Santa Claus bring you for Christmas. Good bye from Harvey M Brien." 2008.0032.005
And, of course, we couldn't share our Christmas card collection without sharing a selection of cards from artist Jack McLaren, who is the subject of our exhibit Reflections: The Life & Work of J.W. (Jack) McLaren. Depending on the year, his collection includes some happy and cheerful seasonal greetings….
And some that seem appropriate for the 2020 holiday season…