Staff are often asked if the Gaol is haunted, so museum assistant Talia Collins shares some staff experiences ahead of our Ghost Tours this fall and invites you to come and see for yourself! 
Is the Huron Historic Gaol haunted? Well, it depends on who you ask! Some Museum staff have had their fair share of spooky Gaol experiences.
One staff member who was working at the Gaol late for an event was cleaning up and heard a loud bang. When she went to go investigate, she found one of the heavy Gaol doors slammed closed on its own. Was it the wind? Or was it a ghost trying to say it was their time to roam the Gaol? After all, the living gets to wander during daylight, it's only fair to trade off for the night. 
In addition, there have been multiple reports of the sounds of keys jangling or footsteps overhead when no one else is in the Gaol. Many visitors have also reported feeling watched in certain places of the site, mainly the second floor of the Gaol in the cell blocks and doctors' rooms. Is it an old patient looking for treatment? An old guard jingling his keys as he patrols the cells? Or simply a trick of the mind?  
But of course if you want some spooky experiences of your own, or want to answer for yourself if the Gaol is haunted, Ghost Tours return this fall! Join us each Friday evening through October if you dare!
TICKETS: Purchase online or in-person at the Huron Historic Gaol during regular hours or operation. Please note that capacity is limited and annual ghost tours usually sell-out quickly; tickets must be purchased in advance. Spots on these guided tours are very limited because of space restrictions! This event is recommended for ages 12 and up at parents' discretion. Subject matter may not be appropriate for all ages. Please note that some areas of the Gaol require stairs and there is no elevator on site.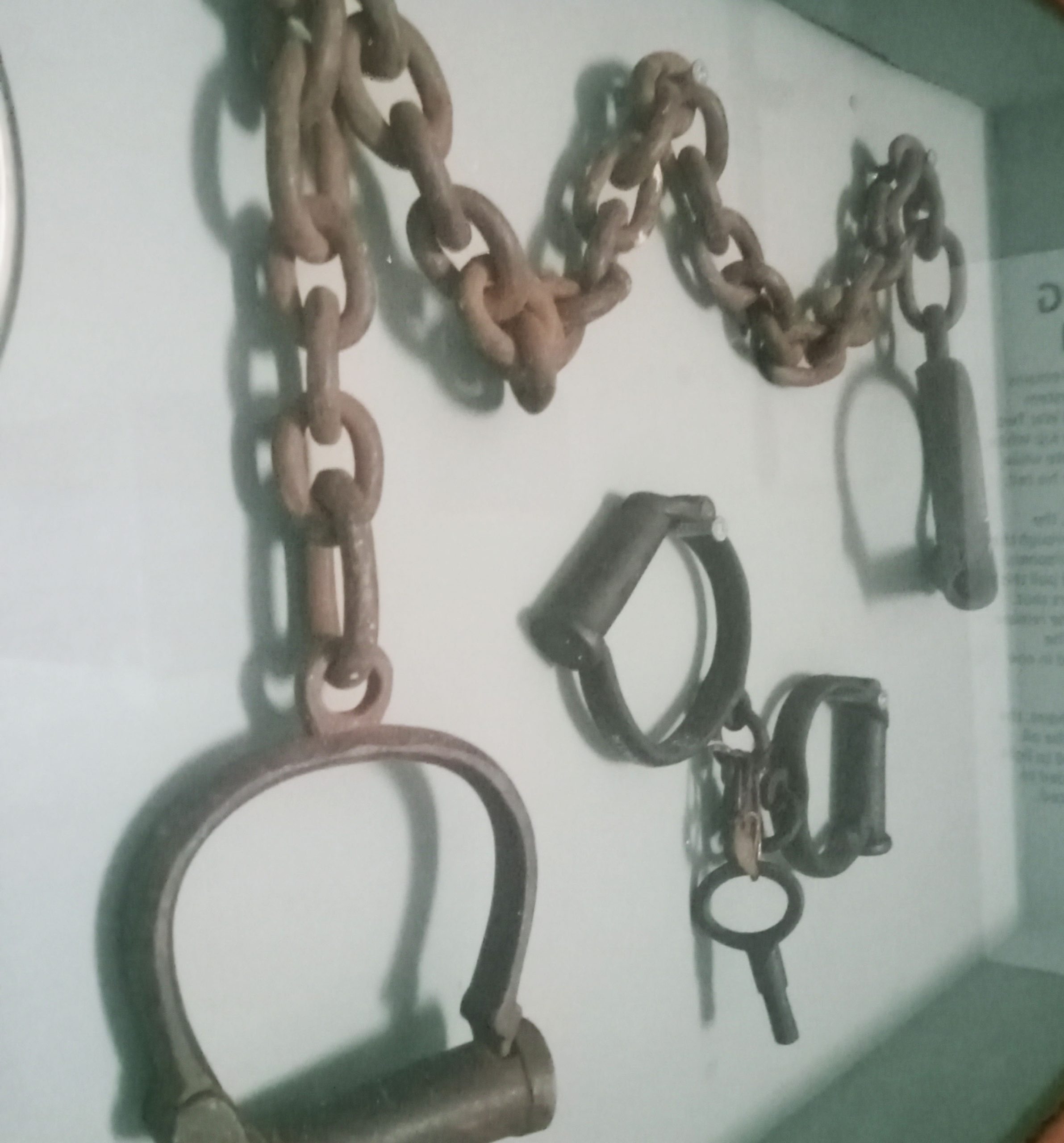 Shackles and keys on display in the Turnkey's Office at the Gaol.